KEEN TO TRY BREATHWORK? WE TAKE THE WORK OUT.

Breathwork is a practice that involves conscious control and manipulation of breathing patterns to achieve various physical, mental and emotional benefits. To find out more about the various techniques and benefits of breathwork we spoke to Ultramarathon runner and breathwork specialist, Rory Warnock.


TELL US ABOUT YOUR PASSION AND WHAT MADE YOU PURSUE A CAREER IN BREATHWORK?
I never planned for breathwork to be my passion, it happened very randomly. Back in 2017 I was diagnosed with depression and anxiety. At the time I was trying everything to improve my health, yoga, mediation, journaling, you name it, I tried it.
I was recommended to go to a breathwork session, I'd never heard of it, and if I'm honest, thought it sounded ridiculous. In that 1 hour, everything changed. I became hooked on the feeling and obsessed with the science. Fast forward 6 years, I now work with a wide range of clients and patients to help improve mental & physical health through evidence-based breathing techniques and nervous system regulation.

WHAT'S ALL THE FUSS ABOUT BREATHWORK?
To put it simply, it works. We can change the rhythm, rate and depth of our breath to shift how we think, feel and behave. If you're stressed, breathe slow and deep. If you're tired take 30 fast breaths. Our ability to shift our state through breathing is incredible. We have access to our breath 24/7. We don't need to go anywhere, just having the knowledge of what tools and techniques to use and when can be life changing…literally.

WHO SHOULD CONSIDER IT?
Everyone should practice breathwork as theirs a practice for various states. Use breathing up-regulate to increase energy and alertness, or you can use breathing to down-regulate to feel calm and clear. You can even use it to improve your athletic performance.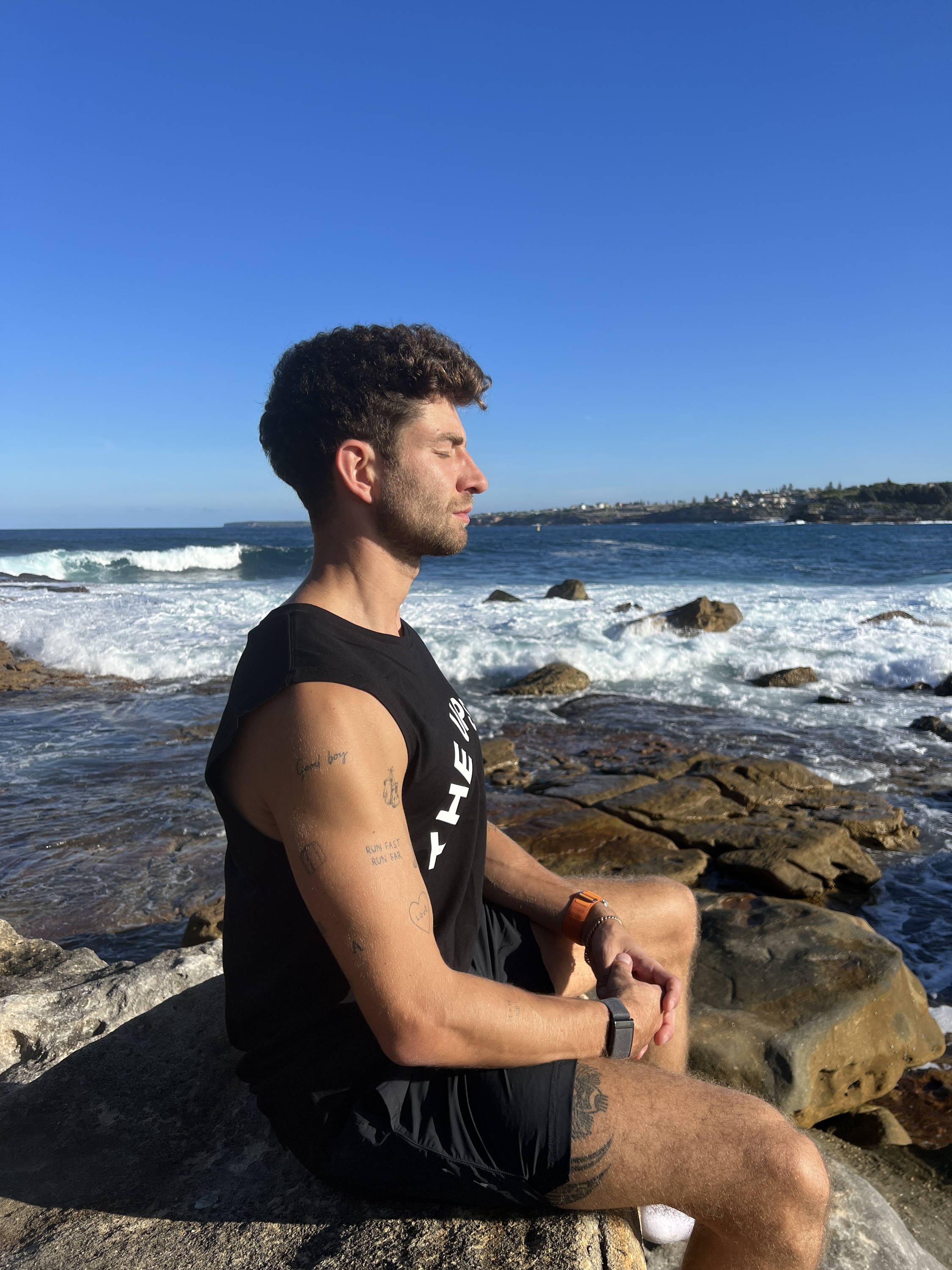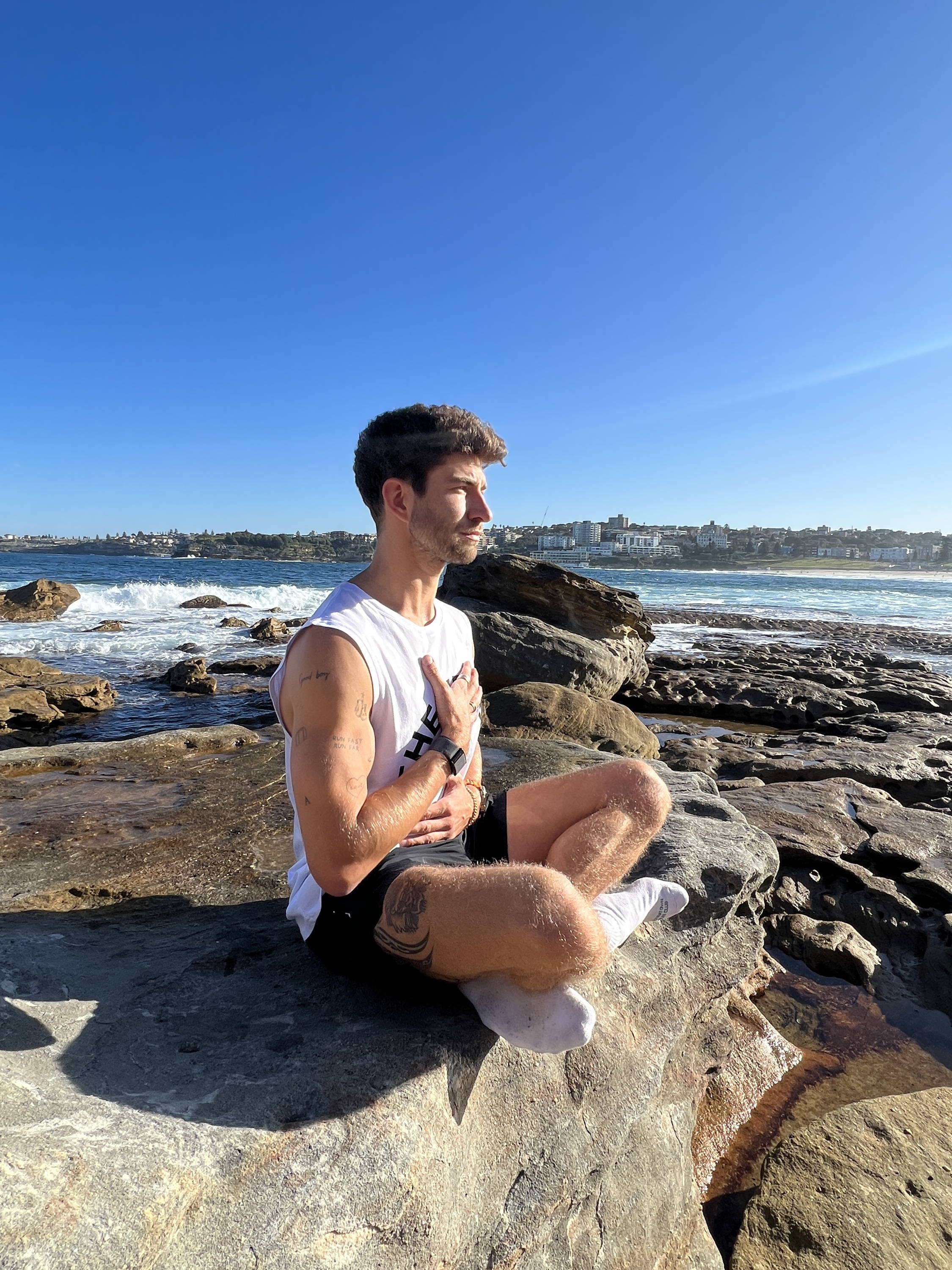 Rory wears the Mens Muscle Tank

WHAT BENEFITS DOES IT ADD TO SOMEONE'S TRAINING SCHEDULE OR FOR PEOPLE WHO ARE REGULARLY ACTIVE?
Science has proven that through specific techniques you can enhance oxygen uptake and delivery, increase HRV, reduce exercise induced asthma, reduce the onset of fatigue, increase recovery and much more.

TELL US ABOUT YOUR 3 BREATHWORK TECHNIQUES?
My top breathwork technique is functional breathing. Essentially understanding how to breathe optimally throughout the day. Getting the basics right can me game changing. Functional breathing is through the nose, light, slow and deep. We want to avoid dysfunctional which is through the mouth, short, shallow and upper chest.
My second go-to technique is 4:6 breathing. I use this in the evening to help me feel relaxed to improve my quality of sleep. The long exhale will help move you into a parasympathetic dominant state (rest & digest).
My third go-to is a more up regulating technique to bring some feeling into the body. I'd use the mouth, to increase energy and alertness and take 30 fast breathing. After the last breath, keeping the eyes close I'd breathe normally through the nose and enjoy the sensations I've created.
SOMETHING FOR OUR UPSIDER'S TO TRY AT HOME?
To notice how powerful your breath is, find a comfortable lying position, use the mouth and take 30 fast breaths. This may feel funny and challenging at first. After the last breath, close the mouth and breathe normally. You may feel tingles, sensations, some changes through the body. You've used the breath to shift your physiology. Pretty cool! I love this technique as a 'switch-on'.

--
You can find Rory at the Move & Breathe II workshop for a morning of Pilates & Breathwork with Kim Diandra, hosted at Bondi Pavilion on Sunday 4th of June 2023, 9:00 am – 11:00am AEST

BUY TICKETS
INSTAGRAM