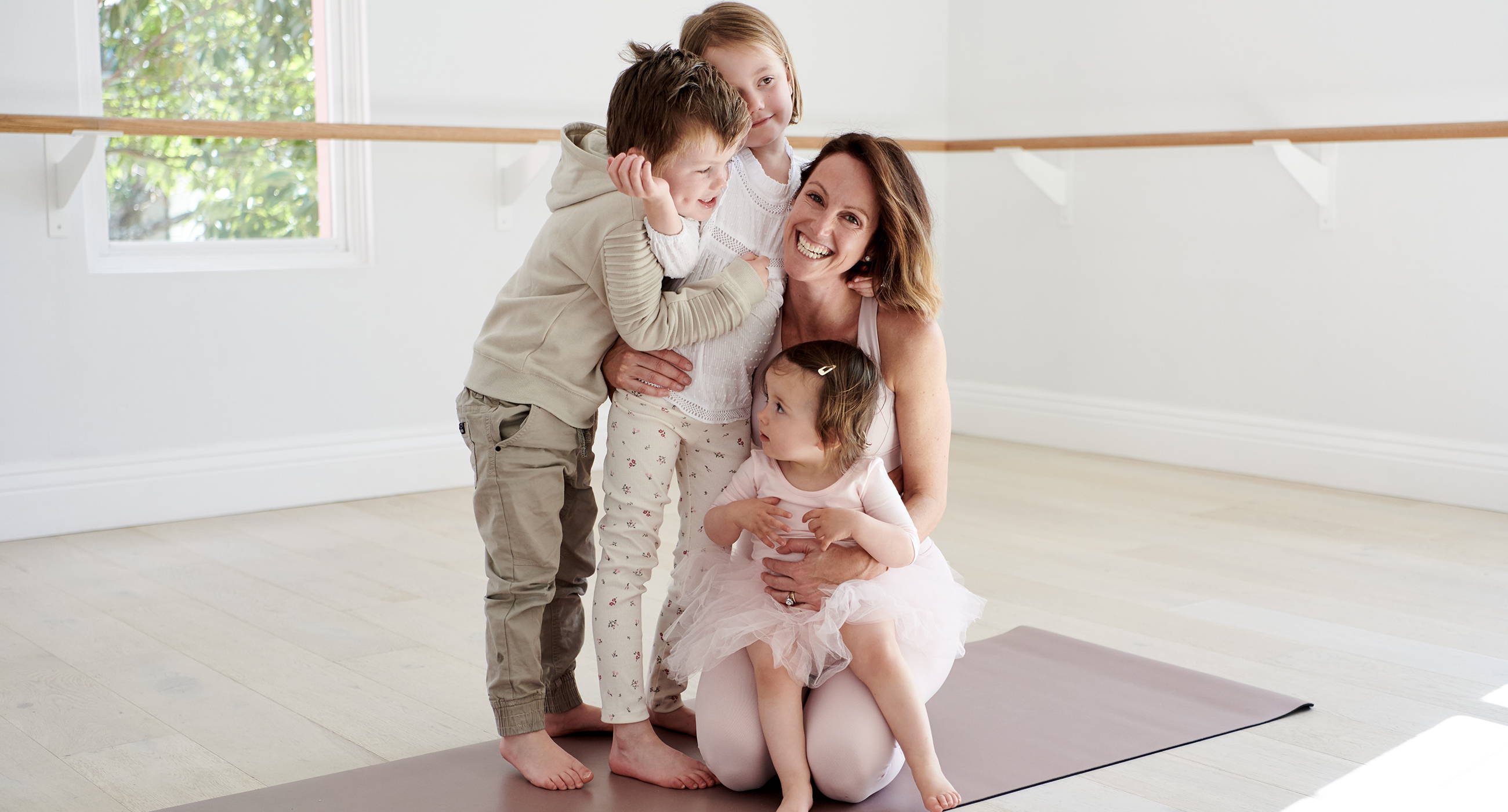 Bodylove Penthouse & Woollahra
Delivering a Mindful Burn to a dedicated community.

This studio spotlight we speak Bodylove founder and mumma of 3, Ali Handley.
Ali created Bodylove from an undeniable appreciation for the magic of movement. Her vision was very clear, to inspire and to be inspired by her customers. Bodylove is grounded in anatomy with a foundation of specific knowledge and training and has now become synonymous with specialist pre and post-natal classes, teacher training and holistic wellness.
Ali shares more with us about launching her second physical space in the heart of Sydney's CBD in 2022 – called The Penthouse and how her focus on community and her team has made for a wonderful time as a studio owner.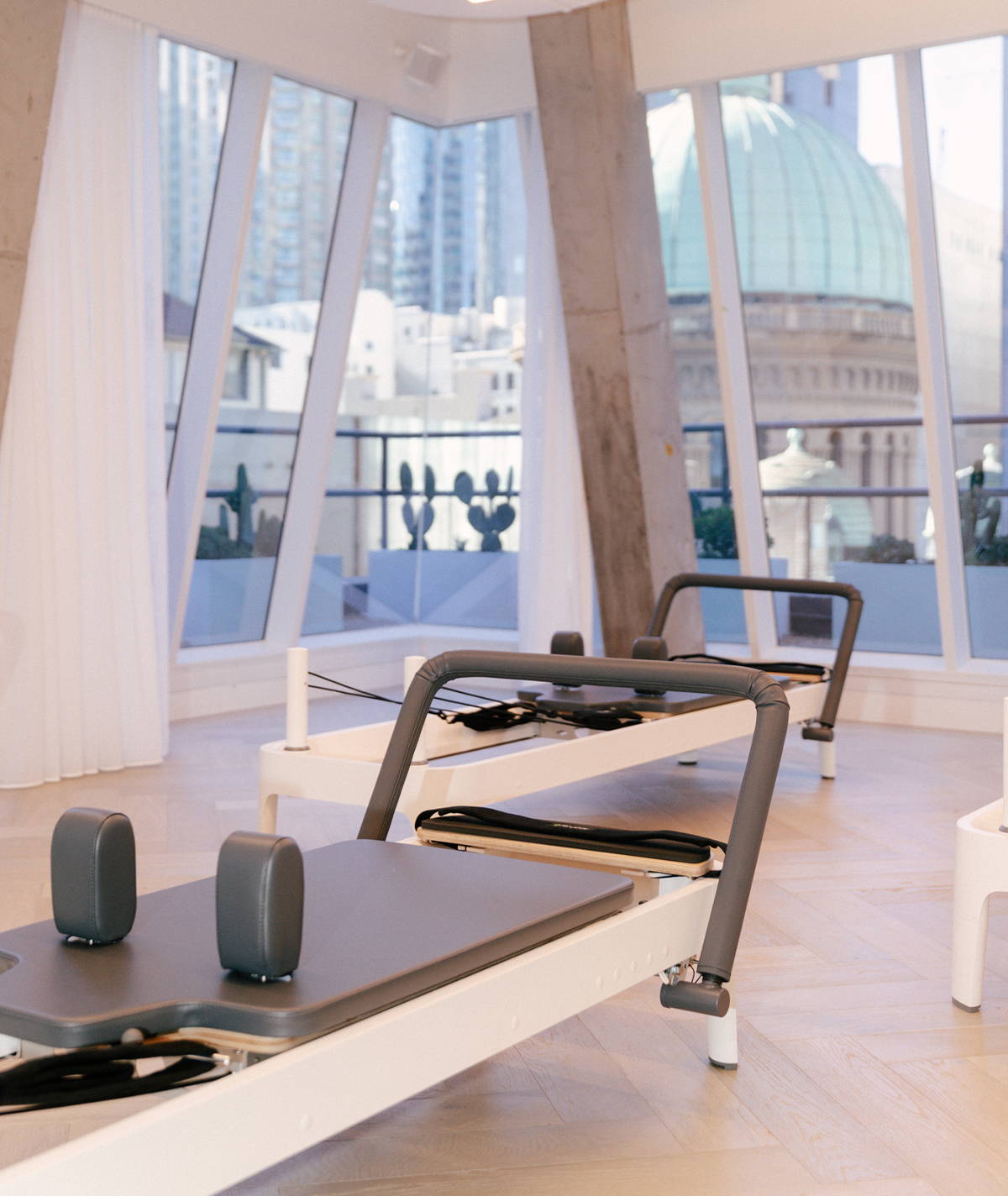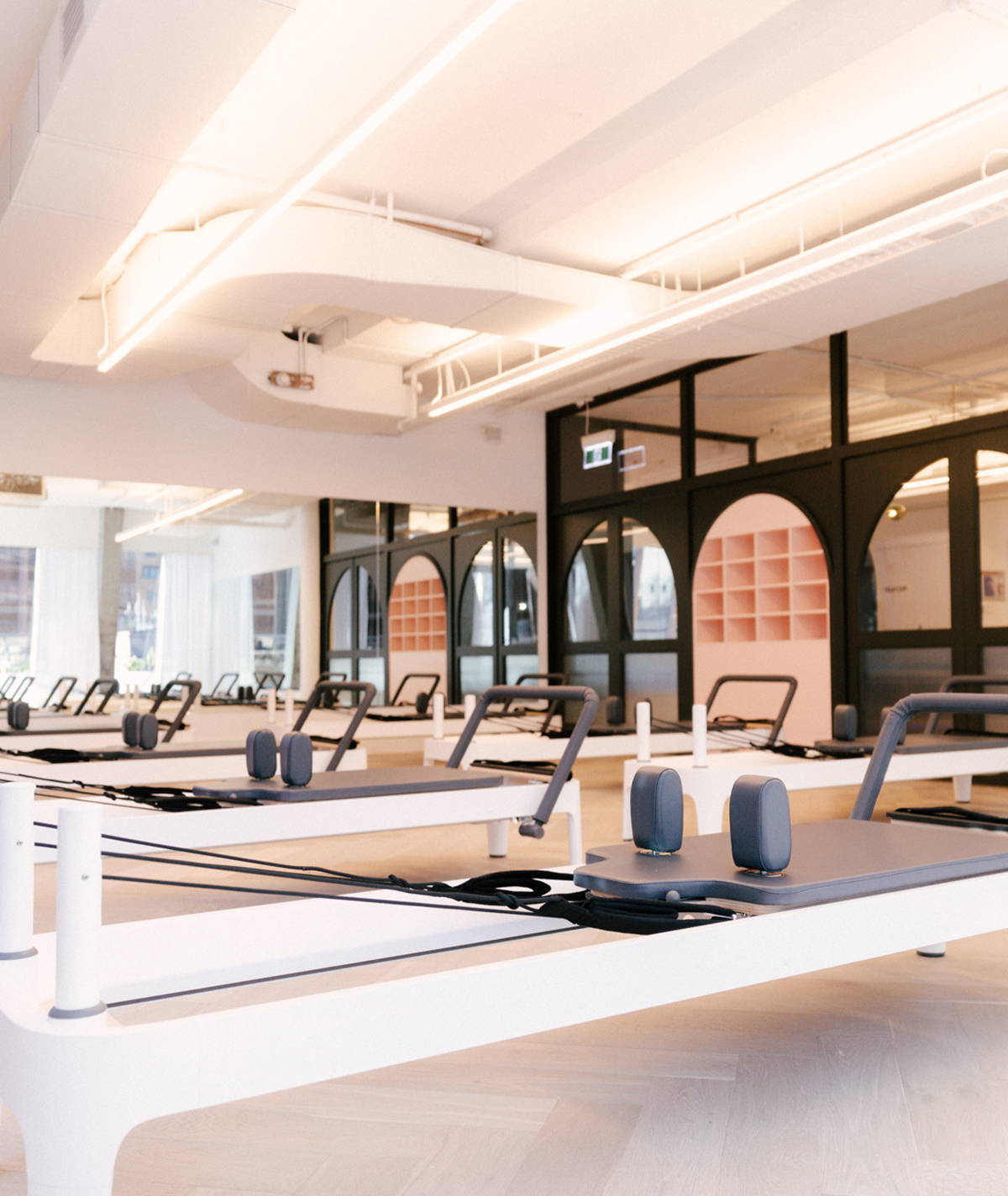 When did Bodylove start and how did you come up with the idea?
The first version of Bodylove launched in 2015 as an online platform for pre & postnatal Pilates. This is now known as Bodylove Mamas. The bricks and mortar Bodylove Pilates studio opened in Woollahra in 2019 and is the brainchild of 10 + years of dreaming of opening an elevated group class studio in an unparalleled wellness space. I wanted it to be so much more than just a place to work out in, I wanted it to be an experience. Every detail to be considered - the light, the fixtures, the equipment, importantly the instructors. All world-class.

Tell us a little bit about you and your story
Ask any of my friends and they'll tell you, I was always destined to become an instructor. I had all the 90's supermodel's workout videos, Elle Mcpherson, Claudia Schiffer & Cindy Crawford. I loved them. But my career actually started in Fashion PR, working in Sydney, London and finally moving to New York. It was there I decided to make the leap and completed my comprehensive training in Pilates and then went on to teach under the mentorship of master trainer Erika Bloom on the Upper East Side. The first years of teaching were exclusively Private Pilates, specializing in pre and postnatal Pilates. Personally, I have always adored the energy and journey of group classes. So, it was the combination of the mindfulness and knowledge of private Pilates I wanted to combine with skill and joy of group classes to create my own method. I call it the Mindful Burn. Returning to Sydney after 9 years in New York, I was ready to look for the perfect space to open my studio. I looked for a long time before I found Woollahra, but it's been an incredible journey, and I adore the community we built there. Riding the wave of Woollahra, we quickly wanted to expand. I wanted to take the Bodylove experience into Sydney CBD, believing there was a real gap in the boutique fitness offering. We found a breathtaking building and with the support of developers April Group and dynamo design duo, Lane and Grove, we opened Bodylove The Penthouse. What we didn't plan for was 3 days after we opened, a second lock down would happen and last for 5 long months plus extended working from home orders that went well into this year. The true joy of all the hard work and the resilience it has taught me has been over the last month or so that we have seen the city roar back to life and with that the growth of our Penthouse community. It's a great way to end the year.
We would love to know a little more about your studio manager.
Our studio manager is Sophie Moschos. Soph has been teaching for around five years now, she started during her second year of her Sport and Exercise degree to get some experience in the fitness industry and figure out what path she wanted to take. She fell in love with teaching Pilates. As soon as Soph had finished her first Pilates certification she knew that's what she wanted to do as a career. Not just teach Pilates, but to teach others, how to teach Pilates. It was from this passion that Bodylove Academy was born. A year into her time at Bodylove Soph began writing the first Bodylove Academy Teacher Trainings with Ali and has since completed certifications for Mat and Reformer Pilates, as well as an online Anatomy course and more short courses in the pipeline. "Pilates, especially the style we teach at Bodylove, is just such a versatile and accessible way to move your body. I love the fact that, as teachers, we can have such a positive impact on someone's day just from how they feel attending our class, and I don't take that privilege lightly. I want people to feel strong, motivated and excited about what their body can do, hopefully leaving my class happier than when they walked in the door.
Tell us a bit about your clients? What are they looking for when they come to the studio?
I like to say Bodylove is for everybody. We see all types of bodies, experience level and of course we welcome all genders. I believe our clients appreciate the love and joy that guides all our classes and that our instructors aren't just delivering world-class flows but that they truly care about them. We pride ourselves on the community vibe at Bodylove and that we are always looking for ways to extend our offering to them and their evolution and understanding of holistic wellness.
Tell us about the studio space and what you love about it?
The space is super important and a huge part of the Bodylove experience. We want our clients to feel and immediate shift in their energy from the moment they walk in our doors. Every element is considered. For me I just love how the Penthouse offers this expansive, exclusive New York loft vibe. The floor to ceiling wrap around windows sun drench the entire studio, so it energizes you as soon as you walk in. But my absolute favourite thing, when it rains the angle of the windows transforms the space into a huge water feature, it's instant zen.
What's the biggest business lesson you've learnt so far?
Oh my god so many lessons. I think over covid has been our biggest challenge and from that I have learnt the greatest lessons. Through the struggles of lock down, I have learnt patience, resilience and the power of having a brilliant, dedicated team. Your team is everything so they deserve your respect, support and when we are humming together, we can conquer any mountain.


You love to give back to community, tell us a little bit about the initiatives you run here?
Hand on heart, I am absolutely devoted to my community. I take my role in their lives seriously. I understand how hard it is to carve out time for "you" in this busy life, so when they are at Bodylove I want them to feel seen, important and just really, really good. I like to take my community with me on my journey of exploration into the world of wellness. Twice a year we have a month-long challenge that is so much more than just workouts. It is an opportunity to evolve your understanding of holistic health and discover their highest version. Feel Good Feb and Radical Self Care September book end our years & every year they get bigger & the energy they bring to the studio and the community is just awesome! Next year I'm so excited to be hosting the first ever Bodylove Retreat. Watch this space it is going to be SO special.
What do you feel like your point of difference is as a business?
We believe and practice the mindful burn. Our workouts are never a punishment. They are your reward, and you should feel good every time you take class. Never depleted but energized, empowered and ready to face the challenges of their busy lives. I introduced breath work about 18 months ago to book end our workouts. We start in silence with the breath, this helps our clients transition from the fight or flight state we all exist in. It centers, grounds and focuses the class to the present. Our flows finish this way also, giving people the important space to just reset before they leave class. By simply guiding nasal breath work we nourish all the systems of the body, supporting our clients holistically. This is the mindful burn.
What is the hope for your business in the future?
Ah I have so many but to sum it up. I hope for the constant evolution of Bodylove and our community and that we continue to grow so more people can nourish themselves with the Mindful Burn.


What do you love to wear to studio & why? How do you style it beyond the studio?
As you can imagine I live in activewear and currently I'm loving the onesie look. It's the best to do Pilates in - no adjustment needed and then I can throw on a big tee and go about the rest of my day as a mama. I am always on the hunt for the fabulous studio shoes - ones I can slip on and off quickly. I was totally crushing on a pair of Isabel Marant clogs so I'm waiting for the sale!
INSTAGRAM