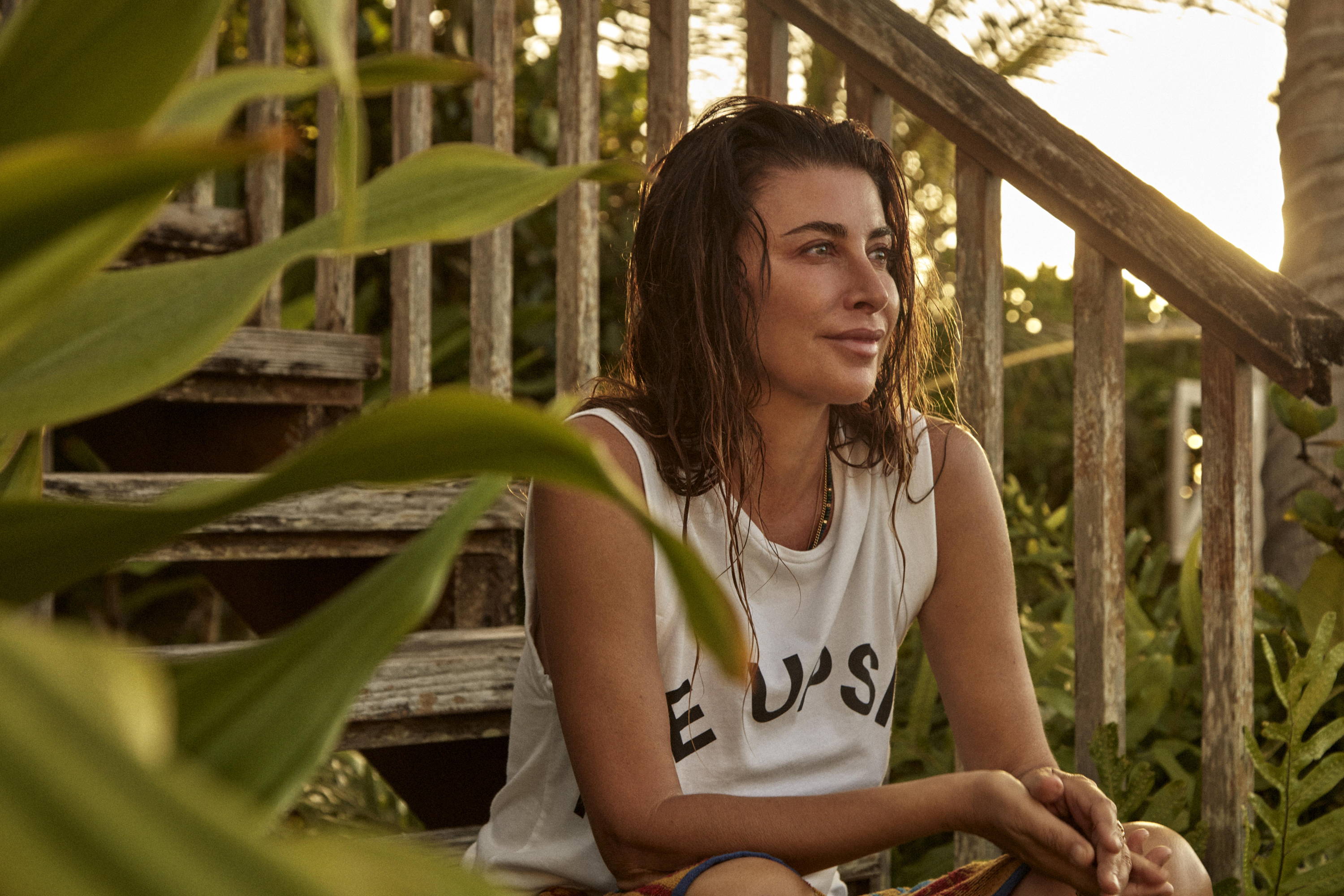 Hawaii, Jodhi Meares' Muse
In an ode to our Hawaiian heritage, we speak to our Brand Founder and Creative Director Jodhi Meares about how the humble island, the vast natural landscape and spiritual energy inspired THE UPSIDE. Read along as she shares her guide to getting the best local experience.


What motivated you to start the business?
My vision for THE UPSIDE came to me when I was spending time between NYC, Hawaii and Sydney. While deepening my yoga practice I was witnessing the powerful infancy of the athleisure movement, that was taking over studios in a global sweep.
I spent the next two years closely observing women en-masse at yoga studios and gyms at the beginning of what would become a defining moment in the multimillion dollar health and wellness space. The nascent cult of athleisure had lured its followers in droves. Myself and my yogi pal's were well and truly mesmerised.
As an avid lover of lifestyle brands, I was fascinated by this unprecedented and genius new category. So, what was the one ingredient athleisure's first- movers were missing? Cool. The original offering was limited and lacked fashion appeal - it had no colour or soul and there was my "in". The vision was strong. I'd wake up and be getting ready for yoga visualizing what I wanted to wear, and it was keeping me awake at night too. I was dreaming about colours, prints and crop shapes. I knew I could bring something fresh, modern and functional to this space and I knew it needed to speak to a contemporary, fashion forward woman.

How does Hawaii make you feel?
Hawaii has a piece of my heart. I learnt a lot about stillness and peace there. Mother Nature is our greatest teacher. I kind of took her lead. The energy shifts and changes with the seasons. In the Summer there is this beautiful stillness you can't help but dive into. It's a feeling of finally attuning to your sensibility, a deep feeling of grounded-ness. In the Winter everything starts moving, the swells start rolling in. I can still hear and feel it at night, it's the humbling roar from the ocean. It drowns out everything that isn't necessary. Life is simple, yet so much more fulfilling. I'm forever grateful to Mother Hawaii.

How has Hawaii nourished your soul?
I had a house on Oahu's North Shore for 10 years. I lived between Hawaii, NYC, and Sydney, with a lot of travel to other destinations in between. That swashbuckling life is favourable for creatives, it's a never-ending supply for storytelling and visual stimulation. I think about THE UPSIDE as something that grows and morphs, it's a living energy, she has a voice, a certain tone, texture, and sensibilities, preferences, things she likes, and doesn't like.
I think a lot about her, for instance what is her favourite animal, who is she dating, what is she reading? I interview her regularly to just check in with her, she's become a great friend to me.
Travel is so important for any creative, it's not only visual or auditory, but also energetic. We all perceive things very differently, our experiences settle in our DNA, we create through them, that's where the magic is.
When you're in a creative space, time changes, everything changes, there's a flow that is magical. It's undeniable and you can feel it, it's changing you in a very personal way.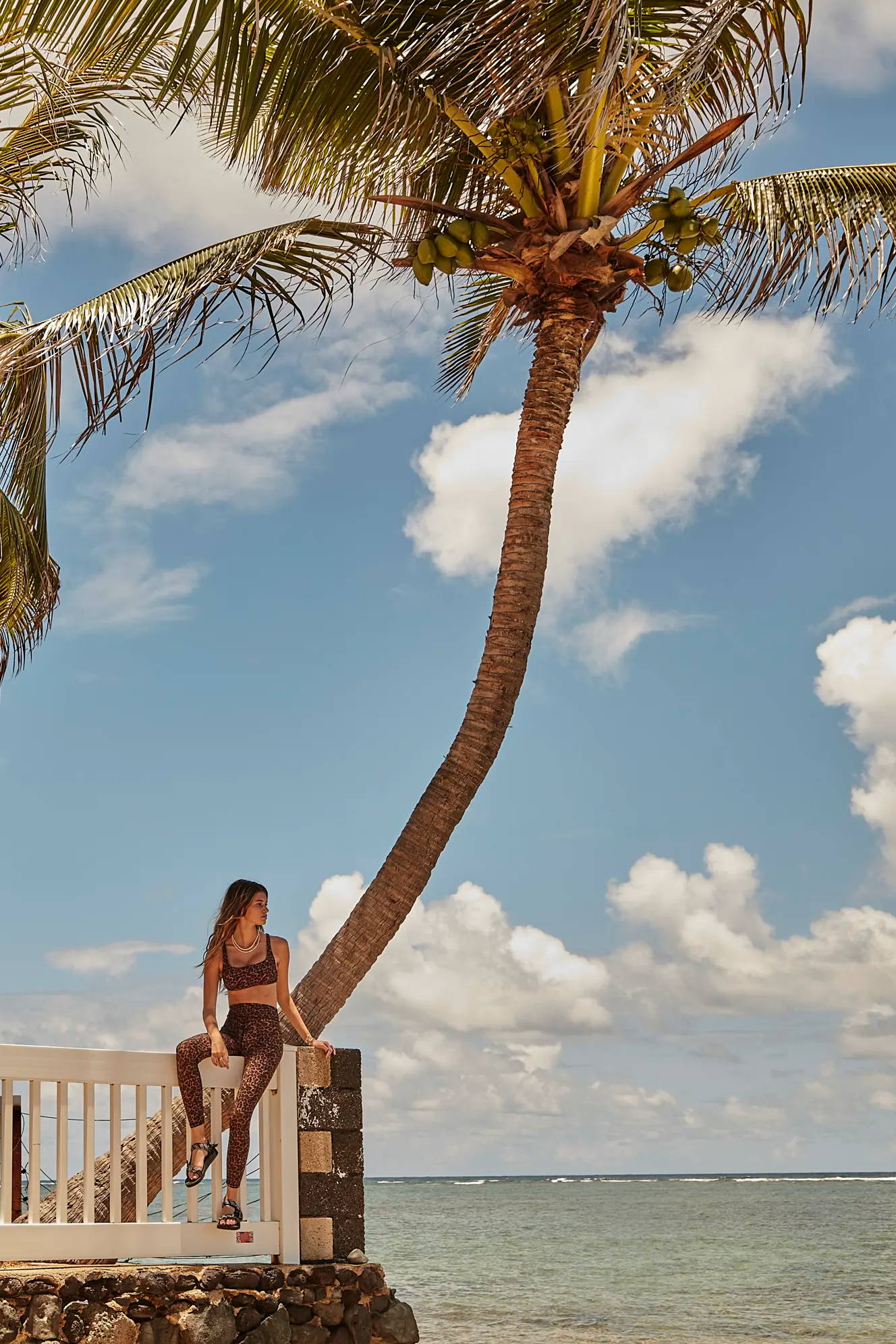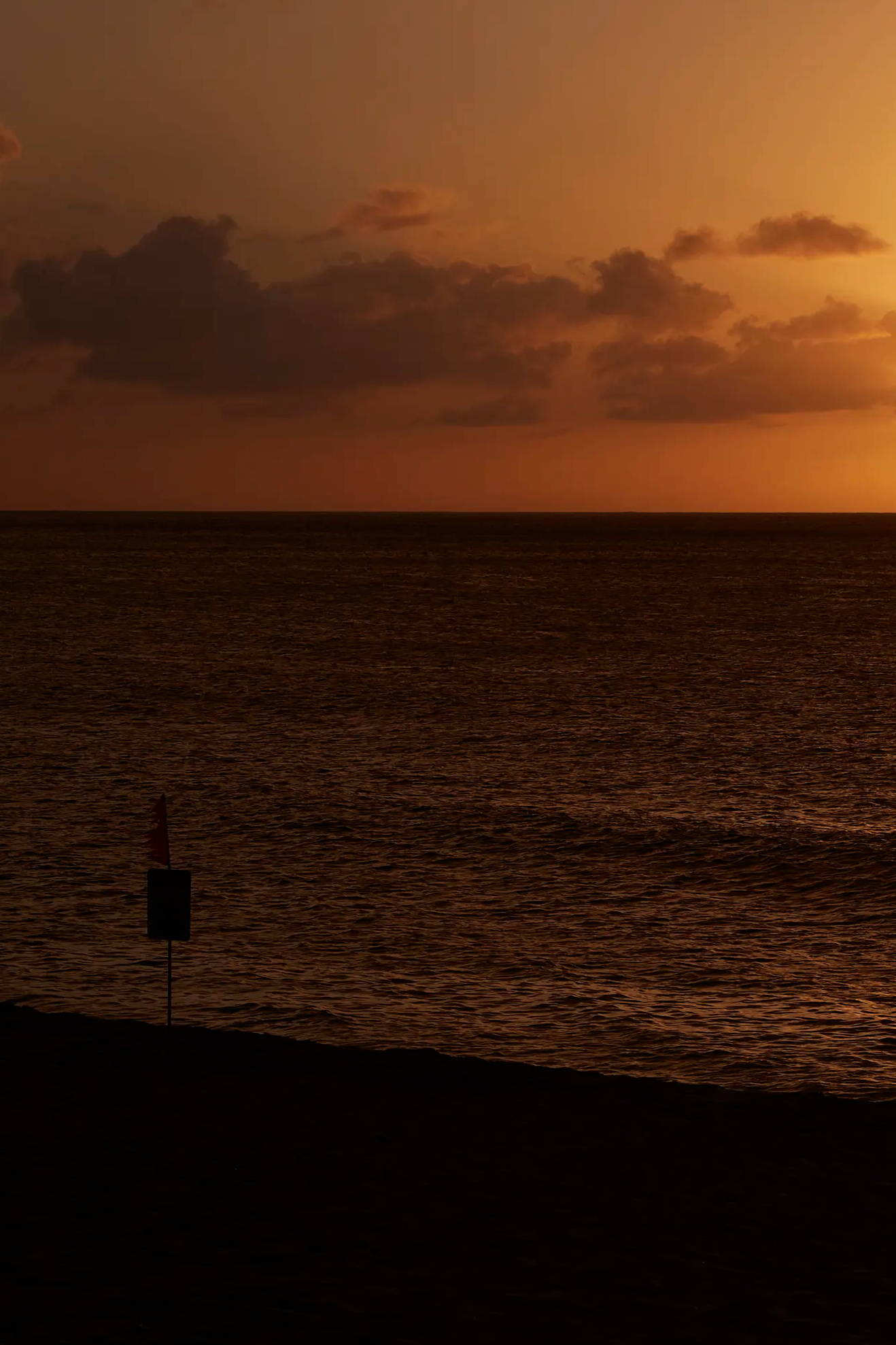 Hawaii is known for its food trucks, can you let us in on a few best kept secrets?
Fancy dining experiences are totally wasted on me, I'm a sucker for a cool food truck and watch the sunset kind of girl. I prefer to be outside if I can be. Hawaii is amazing for that, because I spent so much time there, it was normal to eat at food trucks or the beautiful wholefood markets.
There's a great café in Hawaii called Beet Box which is a vegetarian café, they have a truck, and serve salads, vegan BLT's, and mushroom burgers. I ate there a lot because their menu was comprehensive, including great juices, great smoothies - the food was just phenomenal.
There's also a great Pizza truck I would frequent, called Impossibles Pizza. It's a hard thing to get through if you're on your own because it was so big, but I did manage it. You could only get a large slice before 6:00 pm so if you got there after 6:00pm you had to take the whole pizza home!

Hawaii is a deeply spiritual place – how can people get the most out of being in nature?
I like being outdoors because you can soak up everything around you, like the noises, the birds, the ocean, the breeze. I do like to find places that are quiet too, beautiful walks and places that are away from the bustling crowds, somewhere where you can be uninterrupted and really connect with nature, she is a beautiful healer.
When I'm looking for a place to practice yoga, I try to find something that embraces the soul of the place. Yoga is great for your body, and to stay present, even if you are just looking for something to do - there are so many beautiful places around Hawaii where you can connect to Mother Nature, simply by practicing your yoga outdoors. I also love the local community centres, most places will already have mats for you and they are such a great place to soak up the essence of the location.
INSTAGRAM