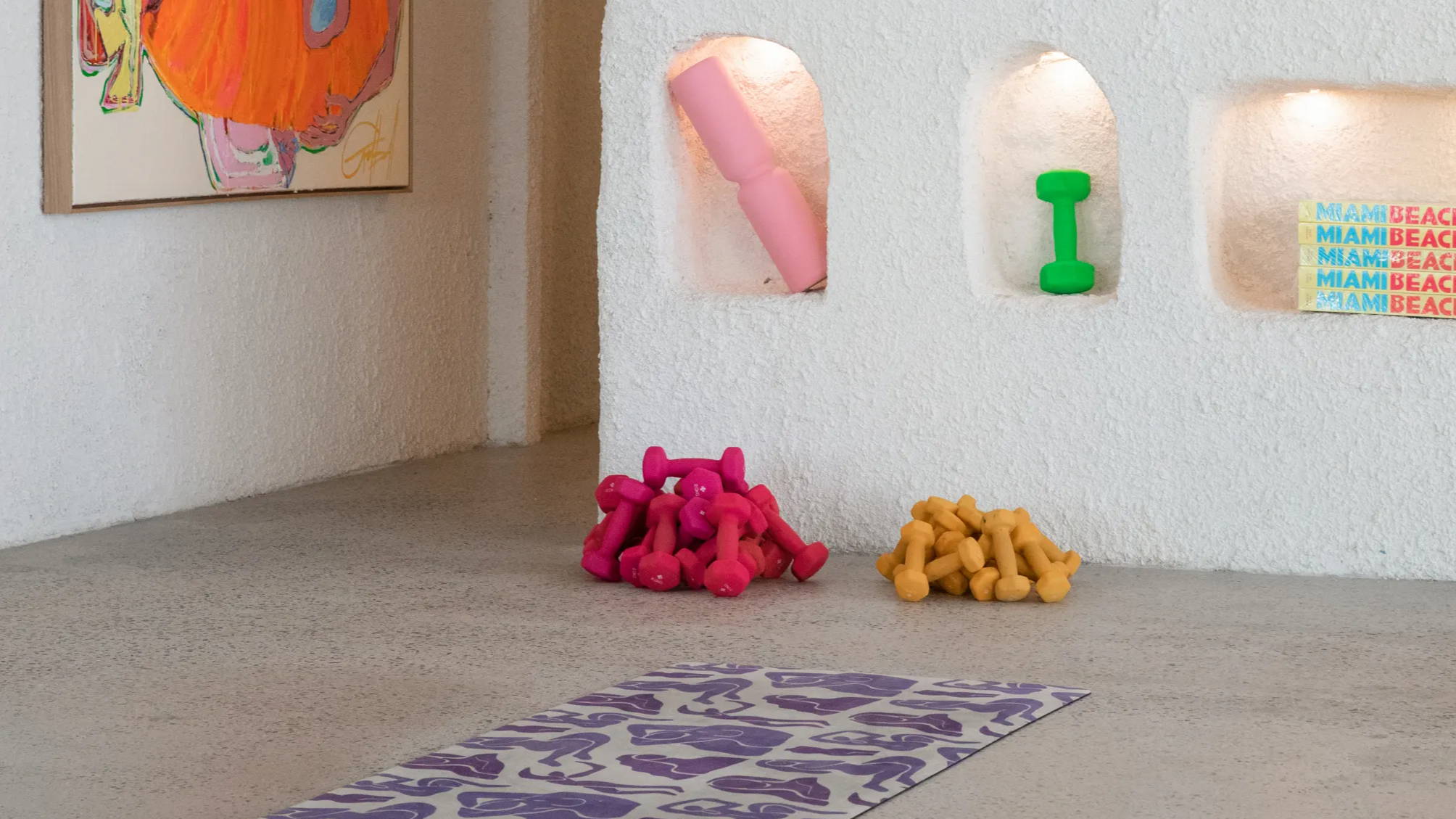 STUDIO SPOTLIGHT: BODY BY BERNER

Pluse score a special introductory offer
Making her mark with her Tamarama private studio synonymous with famous water views and countless influential clientele, the Pilates Queen herself, Bernadette Fahey has expanded her offering beyond her humble home.
Dubbed as one of Sydney's most in demand studio's, Bernadette has cleverly crafted an extension of her former abode with perfectly placed artworks (including her mother Pam's handy work), a welcoming foyer good enough to be your living room, signature painted partitions and all the most aesthetically perfect equipment to distract you from the burn that subsequently follows.
Known intimidatingly for 'The Bern' what follows is an experience pronounced with Bernadette's irreverent sense of humor and playful quips and an unexpected yet deeply heart opening spiritual experience… complete with sage, essential oils and joyful affirmations.
It's worth mentioning too, the talent roster of instructors is of Bernadette-esque Bern, so no matter what class you take you'll leave feeling that full body feeling.
Whether looking to make this your newest community space/forever home or just dropping by for a casual class or two you won't be disappointed by this North Bondi studio.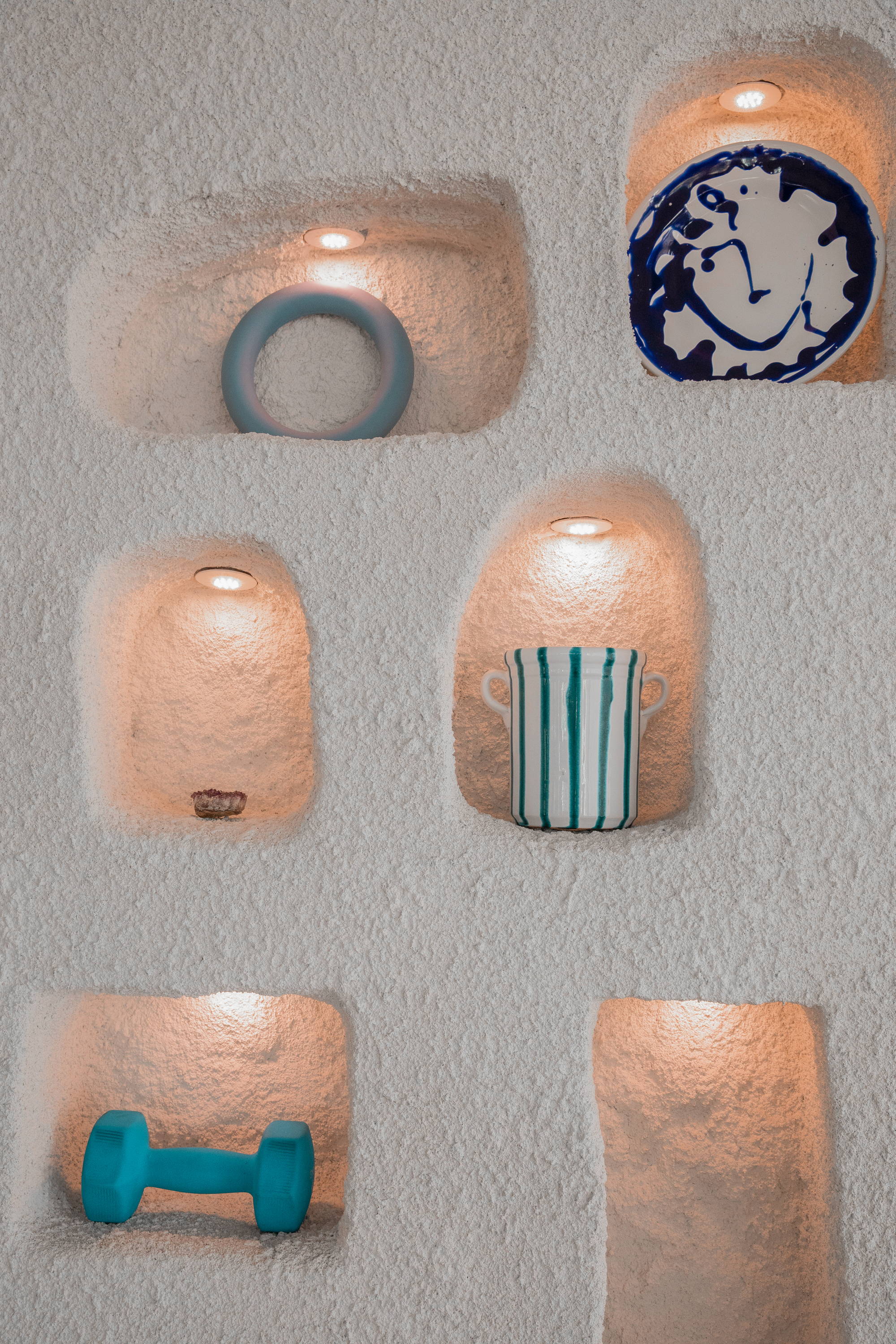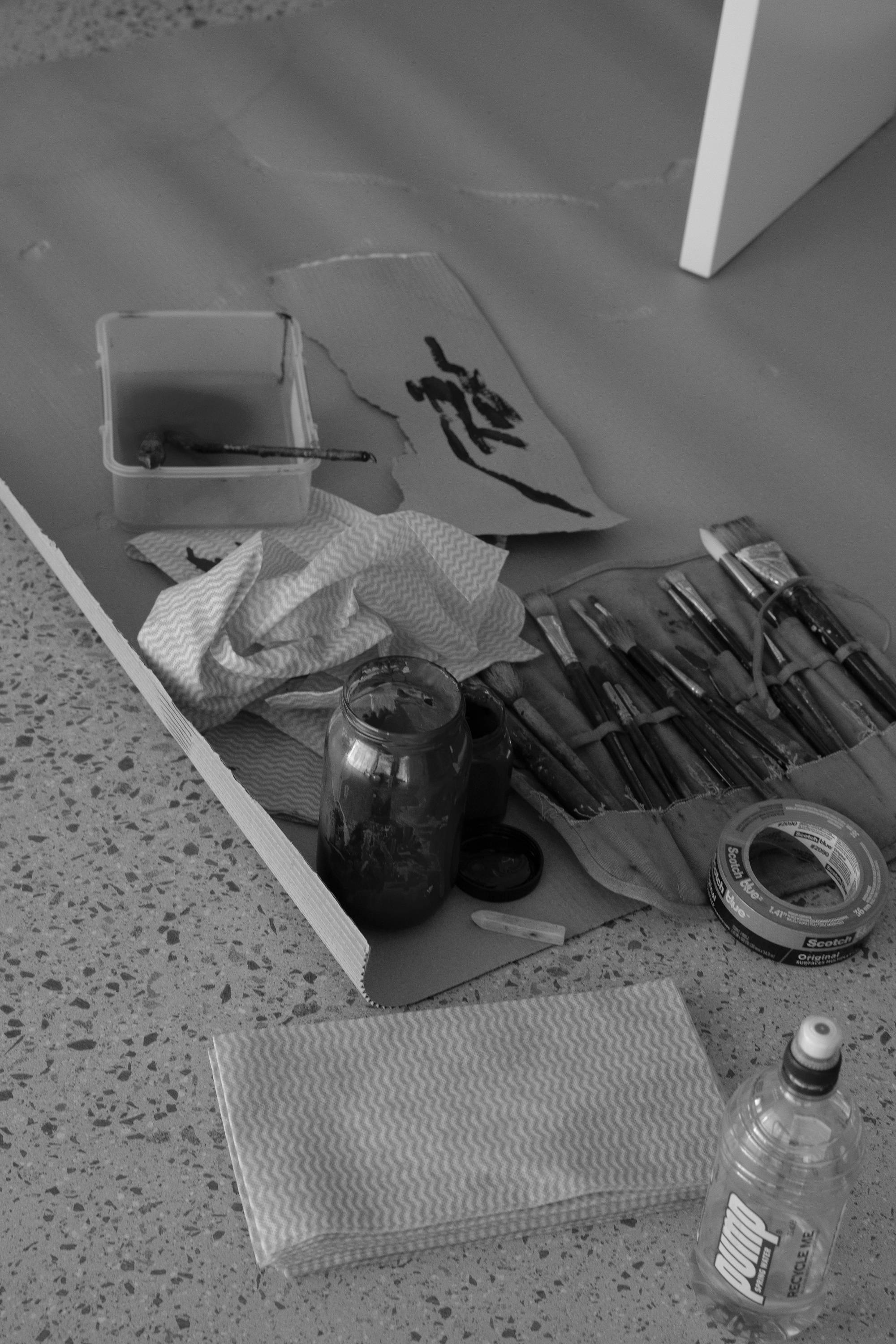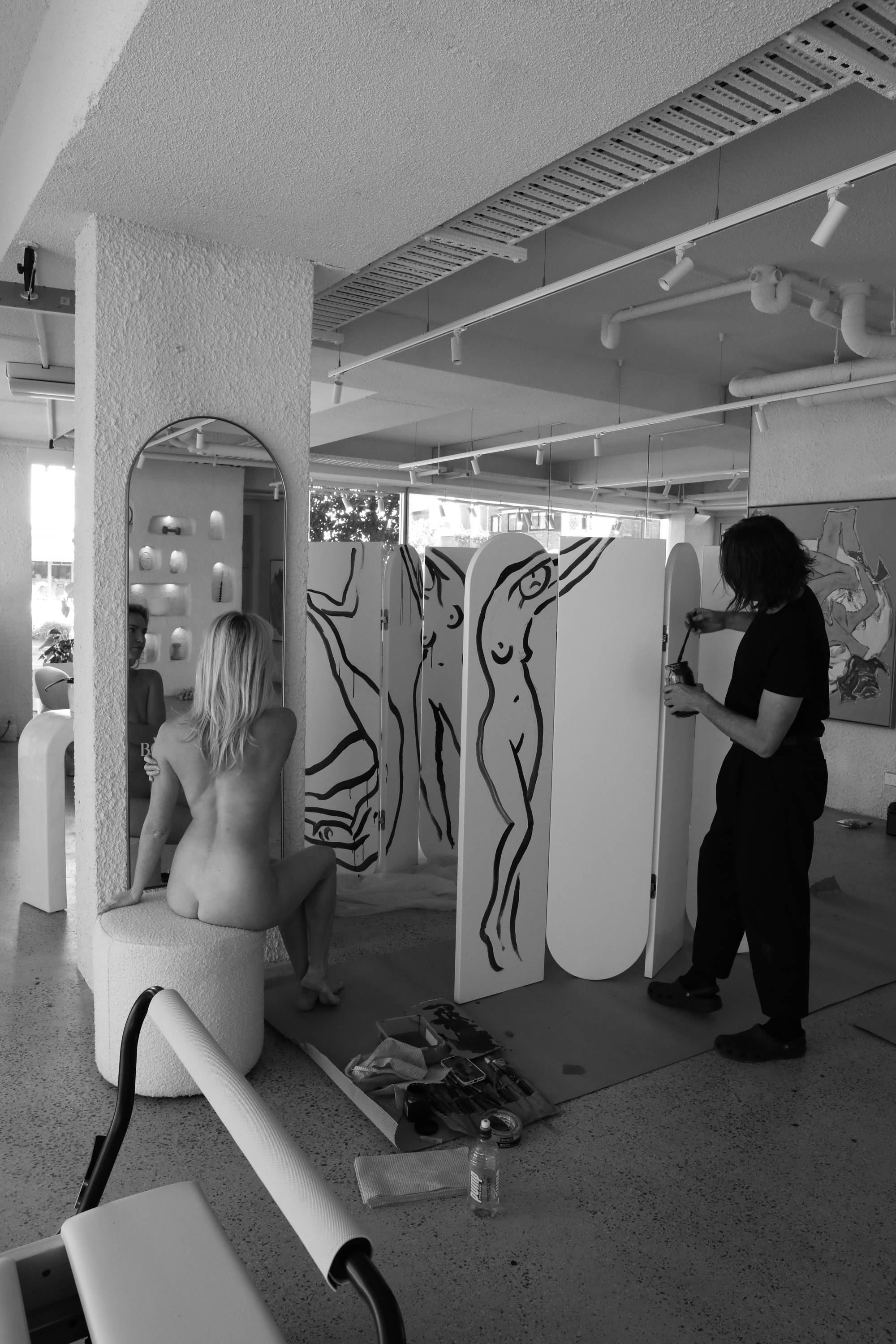 We speak to Bernadette to find out more:


Congratulations on your new studio! Tell us about the vision you had when working on it?
I wanted to create a holistic experience that 'works out' the mind and the body. The studio combines movement, art, design and spirituality, which has never been done in a 'fitness' context.
My vision was to create a space that people look forward to coming to, that uplifts and creates a genuine relationship with exercise.

We have to talk about the partition, it's such a great feature. What was the process / who did it?
At my first 'studio' which I ran from my home in Tamarama, I commissioned artist Daniel Knew to paint a line drawing portrait of my body on a white wall. The piece was incredibly popular and became synonymous with the Body By Berner brand. I love working alongside it because it celebrates the human body and is an inspiring view for clients to look at whilst working out.
Sadly I couldn't bring the wall with me from my apartment, so I commissioned Curtis Leon Wood to create a custom partition and Daniel came back to paint my body. It's an incredibly collaborative process where I move in different shapes and Daniel and I decide which posture is best for which panel. Its hours in the making and a true labor of love.

Why does art / design play such a massive part in this space? Take us through some of your favourite features?
Body By Berner is an extension of my mind, since I was a child I've always had an affinity to art and design so I knew I had to have art in the studio.
There are so many special pieces!
There is an abstract piece my mother painted, she lives in Queensland so having it hung makes me feel as though she is not as far away.
My client, Dina Broadhurst, gave me a self portrait of her naked lying in a pool looking confidently relaxed. I hung in the change room, an intimate space that I wanted people to feel comfortable in their own skin.
I also have a partnership with Rainbow Studios, who have loaned me two Gelbell pieces that are available for sale, once they sell I'll display work from another artist they represent. I love that Body By Berner has become a studio the supports and celebrates artists.

What kind of community and experience do you want to cultivate?
Body By Berner is a welcoming and safe space for 'every' body. I want to foster a creative space that celebrates and supports individuals whether that be through their fitness or spiritual journey.

What can people expect when walking into your studio?
People can expect to smell sage or incense burning and be blown away by a unique curation of art and exercise paraphilia. It's a very sensory experience stepping inside Body By Berner.

What is the offering? eg Pilates ... what style ... what can people get?
Pilates, Yoga, Meditation and Breathwork. Come for the 'bern,' but stay for the spiritual awakening. In the summer, there will also be some programming in the art space - stay tuned!

Biggest business lesson you've had so far?
Running a business is a mind game, you have to be mentally strong and keep a tidy house within your mind. Since opening Body By Berner, I have come back to meditating daily and I give myself at least an hour each day to fill up my cup.
MAKE THE MOST OF THIS SPECIAL OFFER JUST FOR UPSIDERS
New client offer 3 x classes for $39

*valid for 7 days

SIGN UP HERE

INSTAGRAM