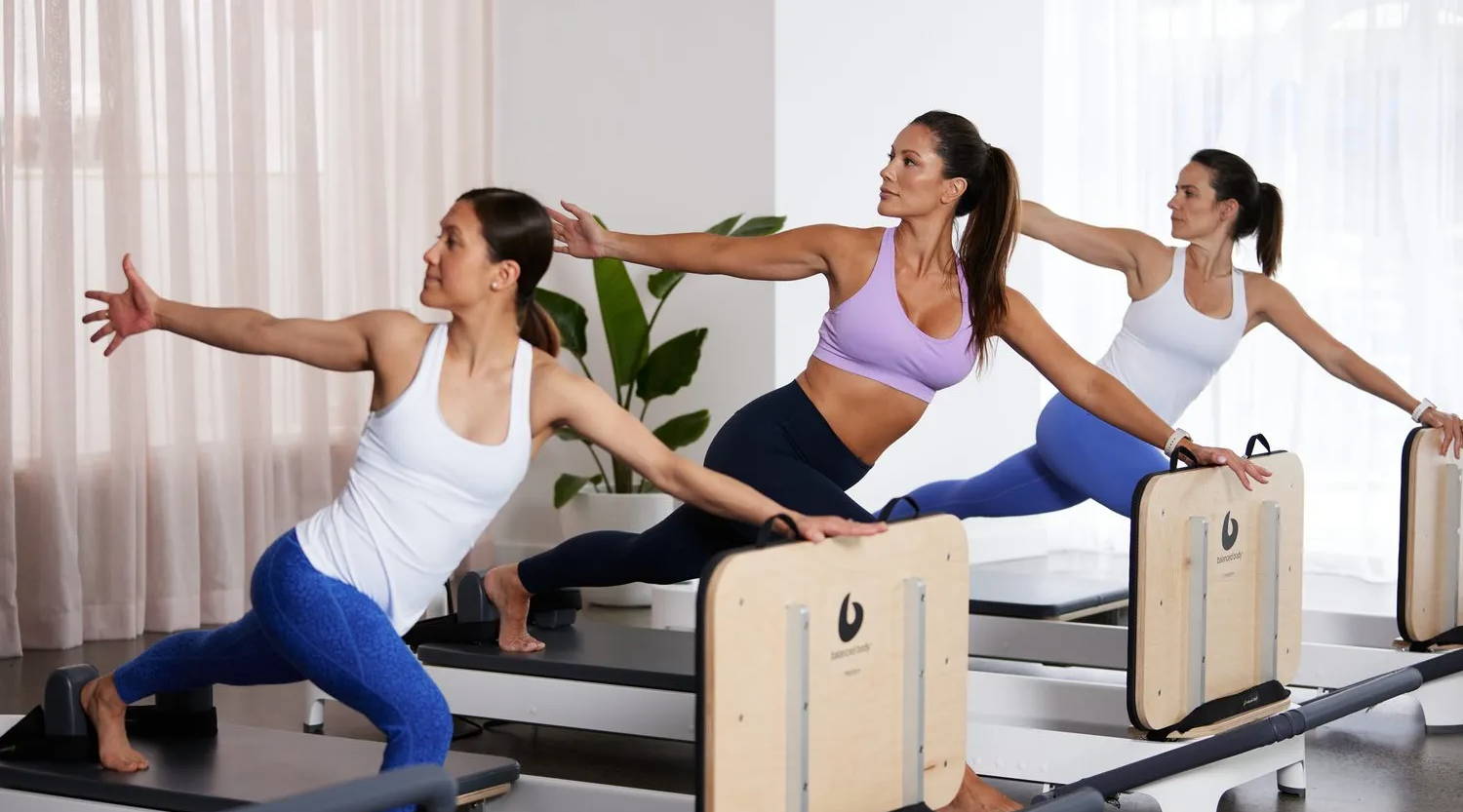 Studio Spotlight: Feel Good Pilates, Victoria

Strong by name, strong by nature
Are you ready to feel strong? Feel Good Pilates takes feeling strong very seriously.
We speak to founder Tanya Strong about how the Feel Good Pilates team believe in the power of mindful movement as a vehicle to build strong bodies and strong healthy minds.

Tell us about your studio, when did it open?
Feel Good Pilates is a beautifully designed reformer Pilates studio, based in Carnegie, Victoria. We opened our studio at the end of April 2022 and are thrilled to be able to support our local community with Pilates!


What was the idea behind the studio?
We love the versatility and dynamic movements of Pilates, and after workshopping the idea of a dedicated reformer Pilates studio during Melbourne lockdowns, Feel Good Pilates was born! We believe everybody should feel good; we created a space that transports you to a stunning holiday location (inspired by the Greek Islands) while giving you a whole-body workout infused with our signature, flowy Pilates style.


Pilates is having a moment, what do you think is behind this?
It's great to see the Pilates grow as a regular form of movement across the globe! Pilates is buzzing on social media now, which has encouraged a new wave of people to try out Pilates and incorporate it into their regular fitness routines. It's regularly encouraged by physiotherapists and health professionals as the benefits of regular Pilates extend beyond just exercise, into overall health and wellbeing.

What is your point of difference as a studio?
As well as our beautiful studio interior that whisks you away on a tropical island holiday, we offer our unique style of Pilates which is a fusion of classical, contemporary and a variety of other styles too! In our 'Feel Strong' class style we use kettle bells and heavy springs to sculpt your whole body with functional and dynamic moves. It's like your own personal training session without the need for a gym! We love to support mummas-to-be throughout their pregnancy; once they have completed a prenatal private session, they are welcome to join (almost!) all of our classes on the schedule. We support them beyond birth too with our specialty Mums and Bubs class - it's the cutest class to attend!

What is it about Pilates that makes you feel so good?
Pilates is so much more than just a workout! It is time invested in your body and mind, where you can float away from the world and focus on just you. The effects last well beyond the class time, as Pilates helps to build self-confidence, inner strength and of course a strong body. You stand that little bit taller each time you attend which is wonderful for posture and confidence. It's also a fun social activity, which you can regularly share with friends and family. It makes everyone feel good!

When people are looking for something to Pilates what would you recommend, they keep in mind?
If you've never tried Pilates before, we recommend popping into your local studio (Feel Good Pilates of course!) to talk to an expert instructor about your body, any injuries or niggles, and your personal goals that you are looking to achieve from starting Pilates. Your instructor can then recommend a plan tailored for you. It's best to start with a beginner class so your instructor can show you how to use the Reformer and set you up for the best class experience possible. Everyone must start somewhere, and there is no requirement to be fit or toned to start Pilates. Start slow and take any breaks you need - your feel-good instructor will always look after you!
INSTAGRAM