STUDIO SPOTLIGHT: STUDIO 696
New kid on the block, Studio 696 recently opened at the talented hands of former Ballerina of The Australian Ballet, Brooke Lockett.
Offering Baby Ballet, Adult Ballet, Yoga and Mat Pilates in Rose Bay, Sydney , Brooke has big dreams to bring her passion of movement to more people.


Tell us about your career and history with dance?
I started ballet at age three and it truly was my first love. I fell in love with the discipline, the music and the self-expression. Growing up in country Victoria the journey to The Australian Ballet School was huge and I moved out of home and to Melbourne at 14. The training was incredible and these years really shaped me. I was so fortunate to be offered a contract with The Australian Ballet after graduating and enjoyed an incredible 12 year career. Travelling the world, working with world renowned choreographers and collaborating with some amazing brands. Looking back I really burnt the candle at both ends and took every opportunity that was put in front of me. I don't regret a thing. Performing close to 200 shows a year and living out of a suitcase 6 months a year, it was as taxing as it was rewarding. When the time came for me to retire I was ready, I felt fulfilled and ready for big girl dreams so to speak. Ballet will always be a part of me. It defined me for so much of my life. Until I became a mother I always was "Brooke the ballerina".
Tell us about the launch of Studio 696 . What inspired you to open it?
studio 696 feels like coming full circle. I have always been passionate about giving back and sharing my love and passion for the artform. I want to breathe new life into baby and adult ballet. Not just create the magic but teach true technique and enable self-expression. I want to preserve the artform whilst encouraging creativity. My husband and I talked about this concept before falling pregnant over 4 years ago and then it went on the back burner and to be honest I gave up on finding a space in the perfect location. My husband was quietly looking and in January he found the perfect space. Once I wrapped my head around it all we were full swing into lawyers, accountants, a web design team and the studio fit out. It all felt so right and exactly where I am meant to be. My husband has an amazing business brain and I'm very creative so together we are a great fit. He believes in it as much as I do. We want to give an elevated, intimate, bespoke experience. I cannot wait to open the doors. I'm in awe of every small business owner and working mum. true super humans.
What do you love about dance/movement?
I love the freedom and joy it brings. When I was on stage I always described this sweet spot which was when control and utter abandon met. You work so hard on technique and then artistry comes to play and you let go. It's as close as I think I will ever get to flying.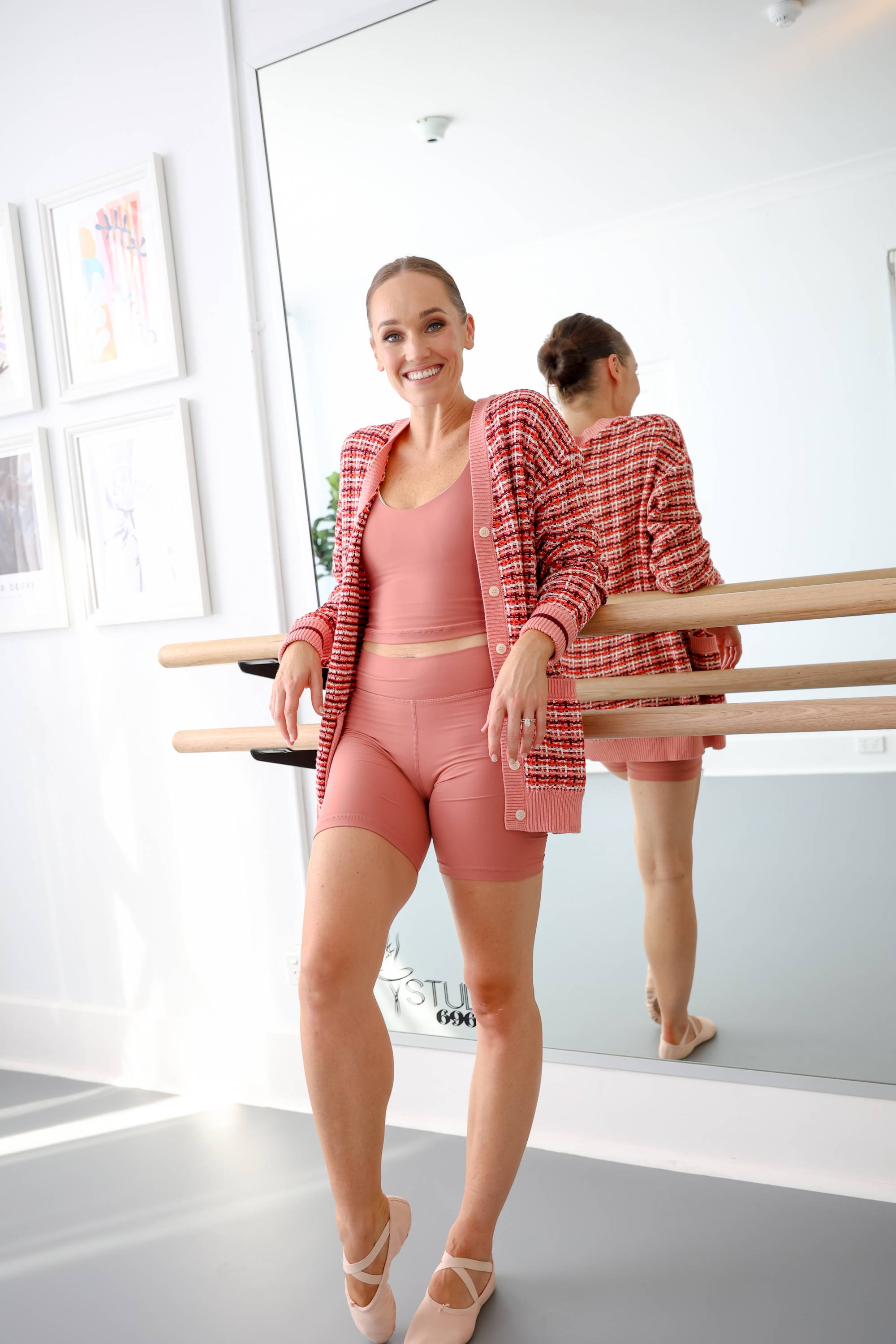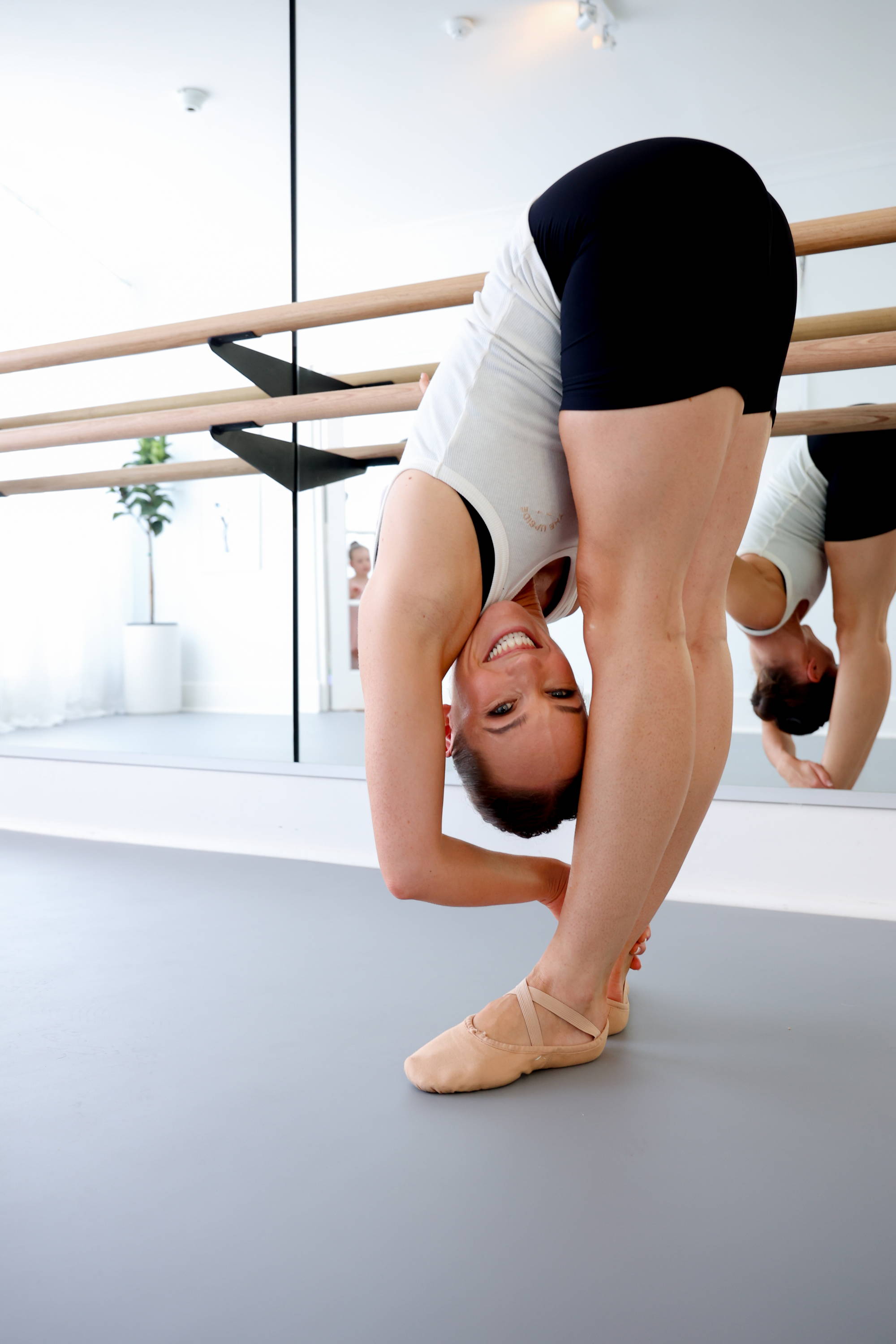 What do you hope to offer those that come to your studio?
I believe that the heart and soul of any great studio is community. We want to leave people with a beautiful experience, a sense of escapism, somewhere they want to come back and a really good workout that shows results. We have some amazing yoga and Pilates instructors coming on board and I cannot wait to grow our team and community.
What does embracing your femininity mean to you?
I think femininity is a woman's greatest asset. I love feeling feminine and ballet always gave me that. How a woman holds herself and her posture can change the entire energy in a room. I love that I can help give women that feeling.
How do you incorporate dance / ballet dressing into your everyday style?
I love a very put together look and I love a uniform. I think the dancer in me dresses with elegance.
SHOP BROOKE'S LOOKS
INSTAGRAM