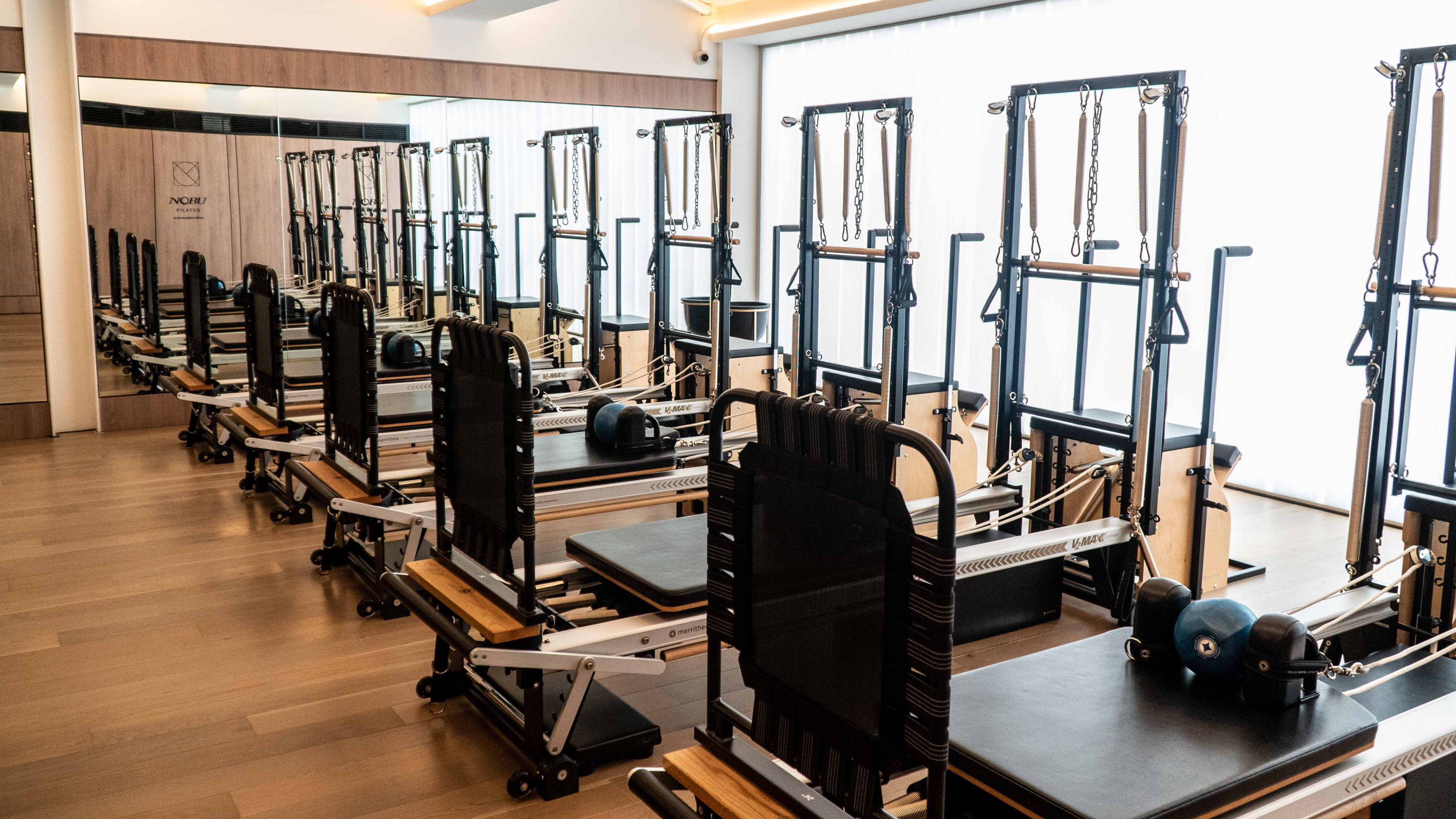 STUDIO SPOTLIGHT: GET TO KNOW THE BEST PILATES STUDIO IN LONDON - NOBU PILATES


We speak to Creative director and Founder of Nobu Pilates Marsha whose background is a passion for dynamic exercise approaches enables her to cater for every-body with skills in classical bodywork, kickboxing and pilates that comes through in every Nobu Class in the new hotel wellness space.
Marsha uniquely incorporates her personal approach with exercise by focusing on realigning the body using high tech analysis programmes to support clients, particularly in 1:1 sessions. Through her dynamic class offerings, Marsha reflects the foundational concepts of precision in form, power from within and returning to a bodily state of 'pure', ultimately keeping clients coming back for more.

Q - YOU'RE VOTED THE #1 PILATES STUDIO IN LONDON, WHAT HAS EARNED YOU THIS REPUTATION?
It's been such an incredible journey, absolutely stacked with turbulent times and also the most amazing highs. We opened straight out of the third and final UK lockdown, which was a huge challenge. Being part of the Nobu brand certainly gave us a great edge, but like all businesses at the time, it was no easy ride. I believe what sets us apart is honouring the classical and authentic Joseph Pilates method with the twist I have on it.
I have hired instructors who are genuinely some of the best in London and are extremely talented. They deliver my concept with their own twist and knowledge, and it gives our clientele wonderful variety and keeps it fun.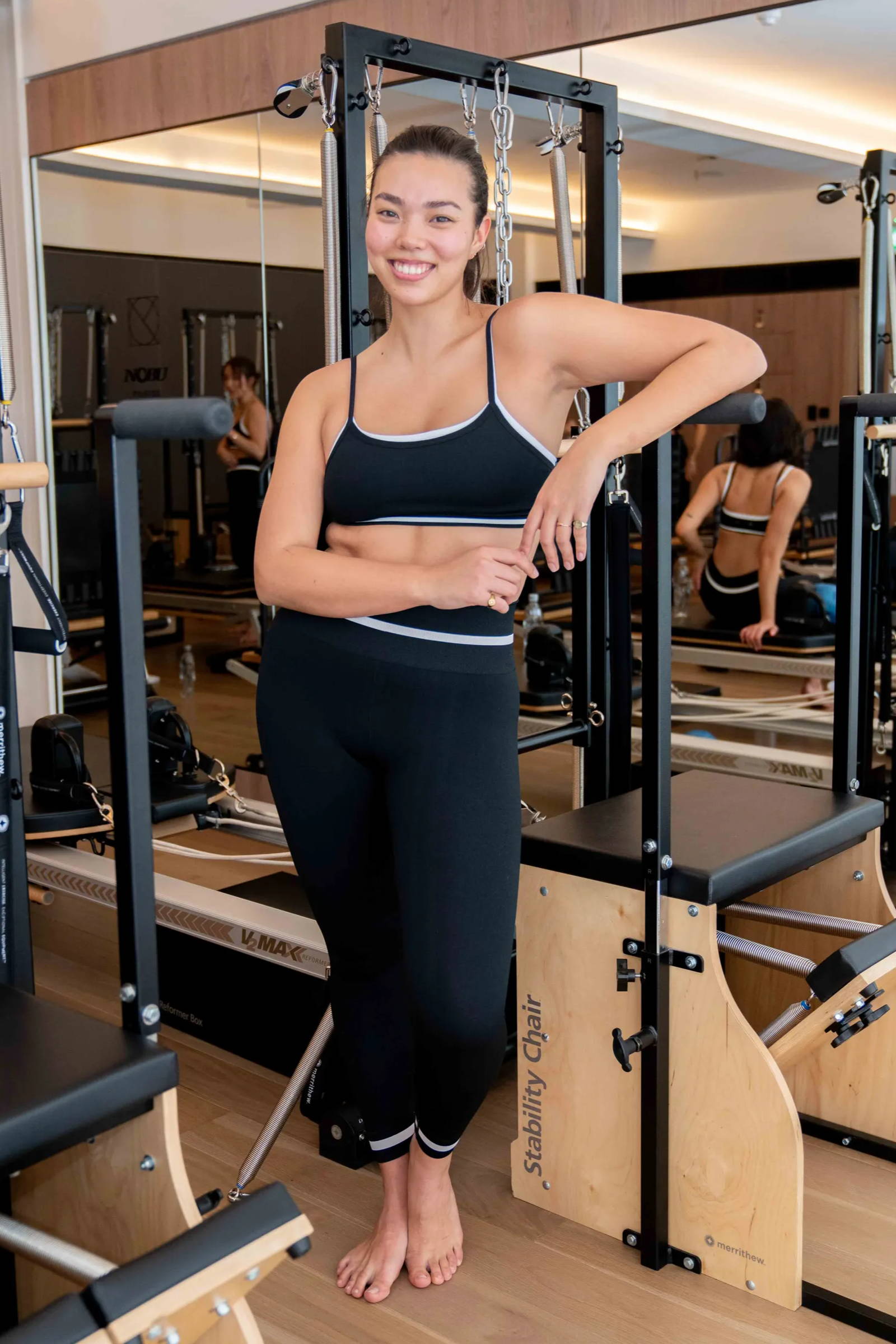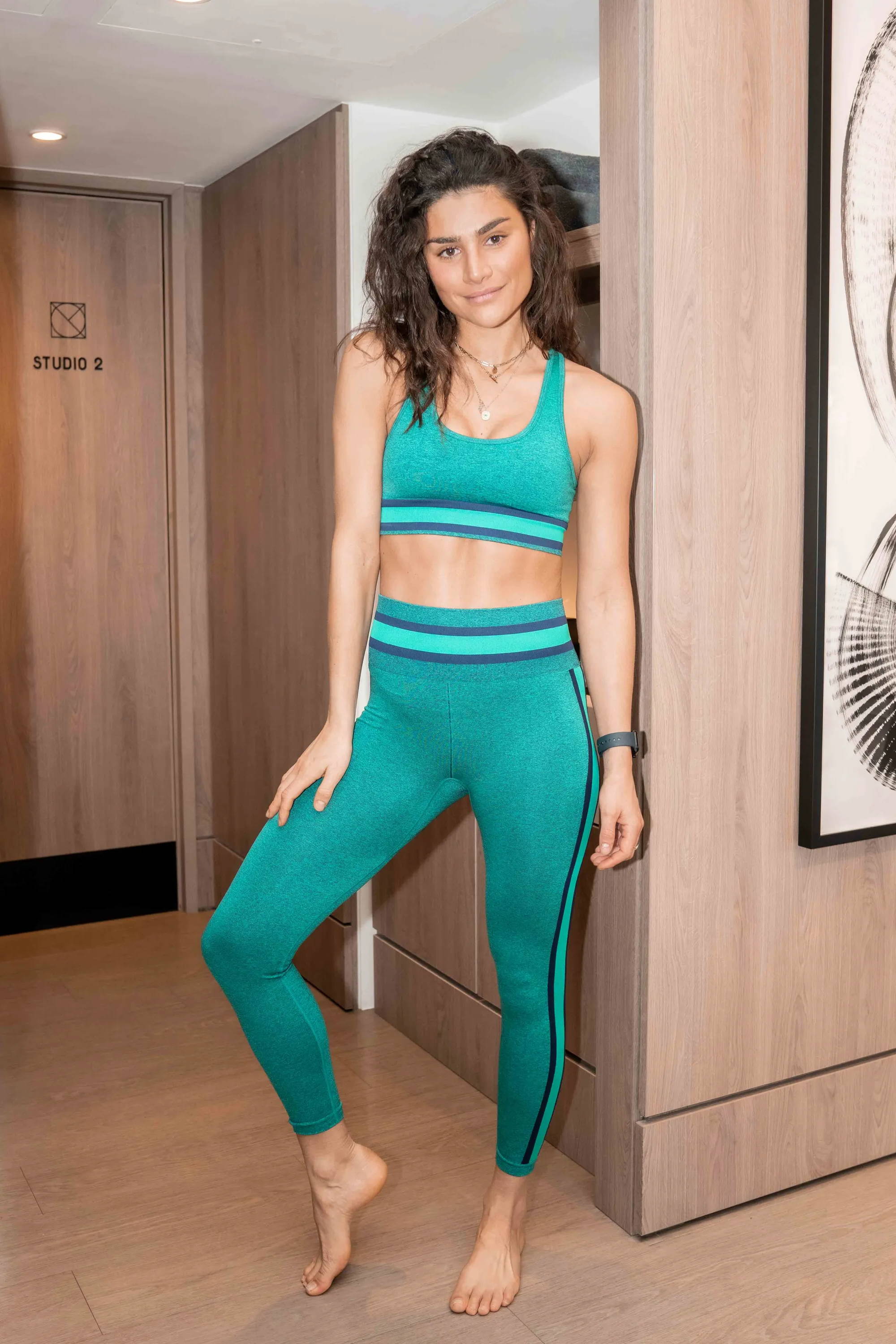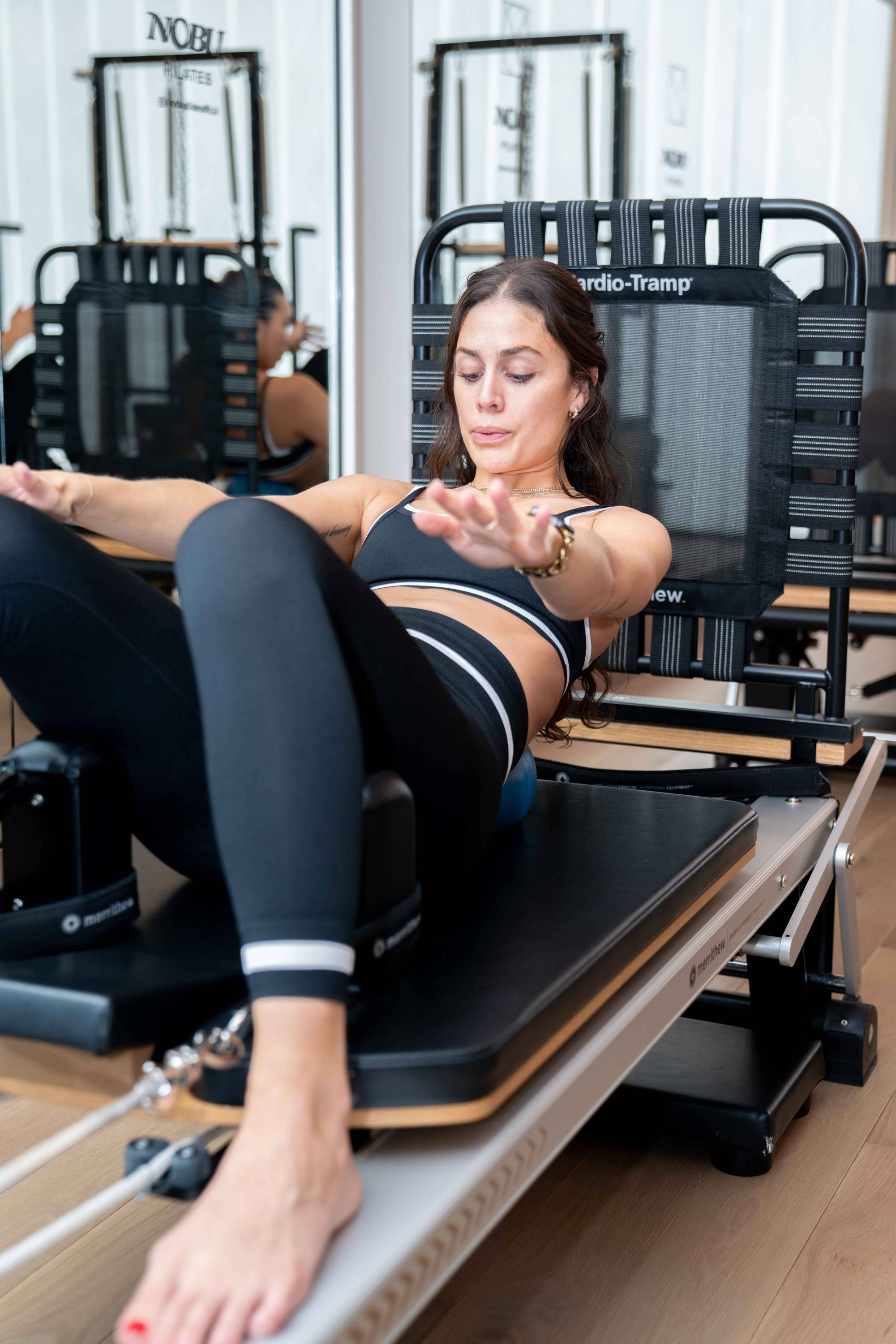 Q - WHAT DO PURE, PRECISION, POWER MEAN TO YOU?
I developed the concept for Nobu Pilates during the lockdown, so I really gave it time to break down each concept into something simple, elegant, and effective. It's a little insight into how I personally related to fitness and movement.
POWER, PRECISION and PURE are the three signature classes I designed exclusively for Nobu Pilates, so they're not classes you will experience elsewhere. By design, the classes each offer something that caters to individual goals and tastes, with Pilates at the foundation of the workout. Incorporating our Pilates knowledge and balance into your strength routine will take your fitness to the next level. You will achieve sharper mind-body connection, improve the deeper muscle groups, quicker recovery, and most importantly, longevity in correct functional movement.
The PURE classes are the classical approach to Pilates exploring all the equipment in the authentic way Joseph Pilates had intended.
The PRECISION classes have more of a PT approach, incorporating more sets and reps, and you can choose either upper body or lower body.
Then the POWER class are all centred around the jump board (a mini trampoline attachment positioned at the foot of the reformer), and is the upbeat cardio version of Pilates.



Q - YOU HAVE SOME AMAZING CLIENTS WHO FREQUENT THE STUDIO INCLUDING THE LIKES OF LOU TEASDALE, WHAT KEEPS THEM COMING BACK?
We are so fortunate to have such a special range of clientele. I believe they return to our reformers for a fun, light and upbeat environment. It's a safe space where status can be left at the door and true 'me time' is achieved.
Our high profile clients enjoy coming to the studio as there is a sense of anonymity and everyone is simply coming to work out and feel good. We have created an environment where they don't feel all eyes are on them, nor should they feel obligated to dress or look a certain way. I think everyone can relate to that.
Q - TELL US ABOUT YOUR OFFERING, WHAT CAN CLIENTS EXPECT? CAN YOU TALK US THROUGH THE BENEFITS FROM POSTURE TO PHYSICAL?
The most important thing to highlight is that Nobu Pilates is open to the public. When we first opened, this communication was a big part of the struggle as many thought we were a members club or exclusive to the hotel. So, we want everyone in London to know that our offering is open to all and we have numerous packages available, and ways to explore our Pilates experience.
The best benefits from Pilates in general is it's a multi-faceted workout the incorporates strength, mobility and flexibility. In your session you will challenge endurance and stamina, you will work on improving breath capacity and your posture and alignment will change immediately. With consistency, you will level up in your fitness and generally feel better from day to day.
I pride myself on Nobu Pilates being a pillar of all these elements and a place for everyone to education themselves in their own bodies.



Q - WHAT IS YOUR MOST POPULAR CLASS?
Oh, it's definitely POWER. Its unique and fun. It has the feeling of doing cardio workout that is much kinder on your body and joints.
Q - WHY DO YOU THINK YOUR STUDIO HAS BECOME A GO-TO FOR LONDONERS AND VISITORS ALIKE?
It's down to a few elements; quality instructors, great class concepts and a beautiful studio setting in a space filled with natural light. We offer a range of classical equipment to train on aside from the reformers and of course, the luxury of being part of the Nobu brand is always attractive!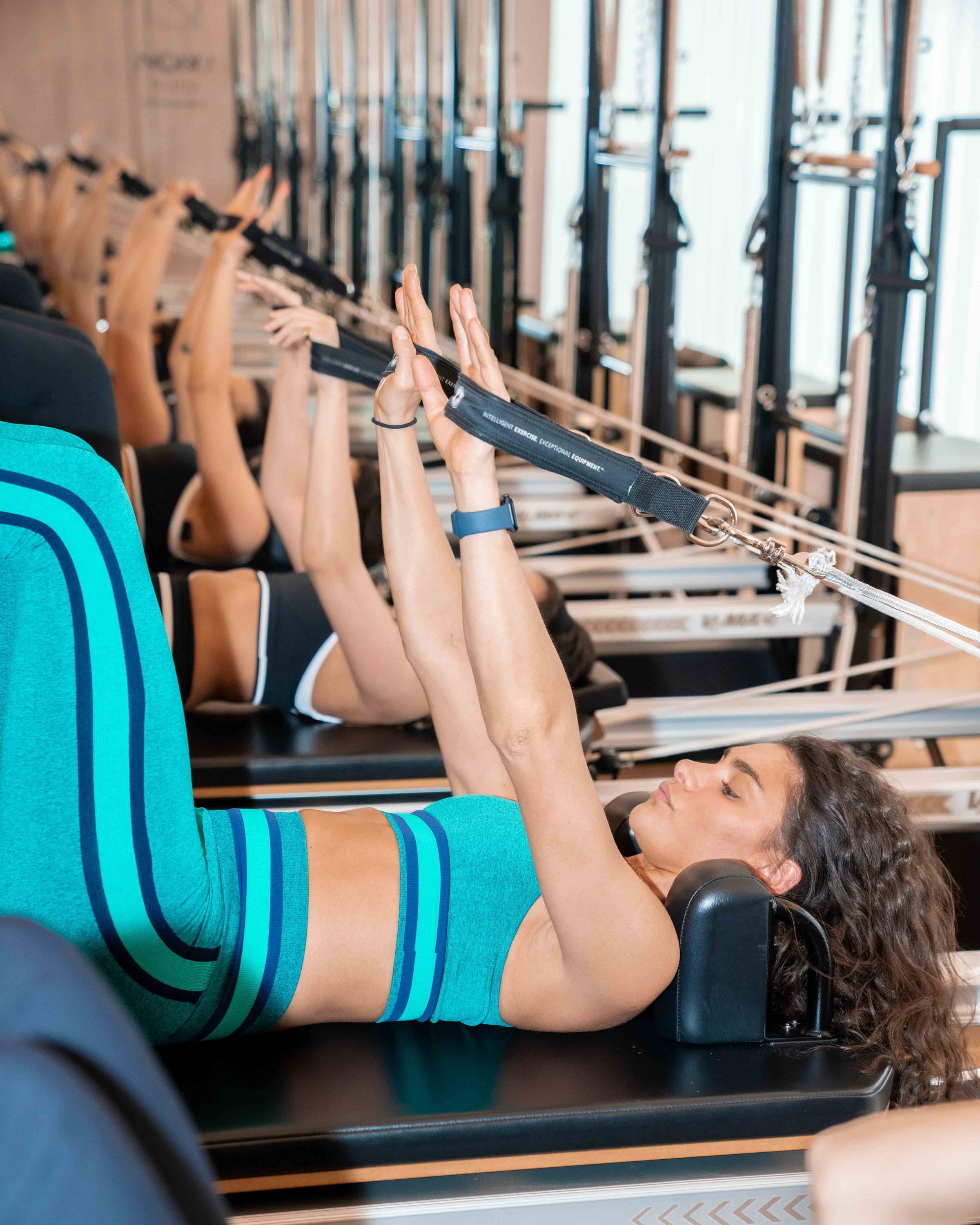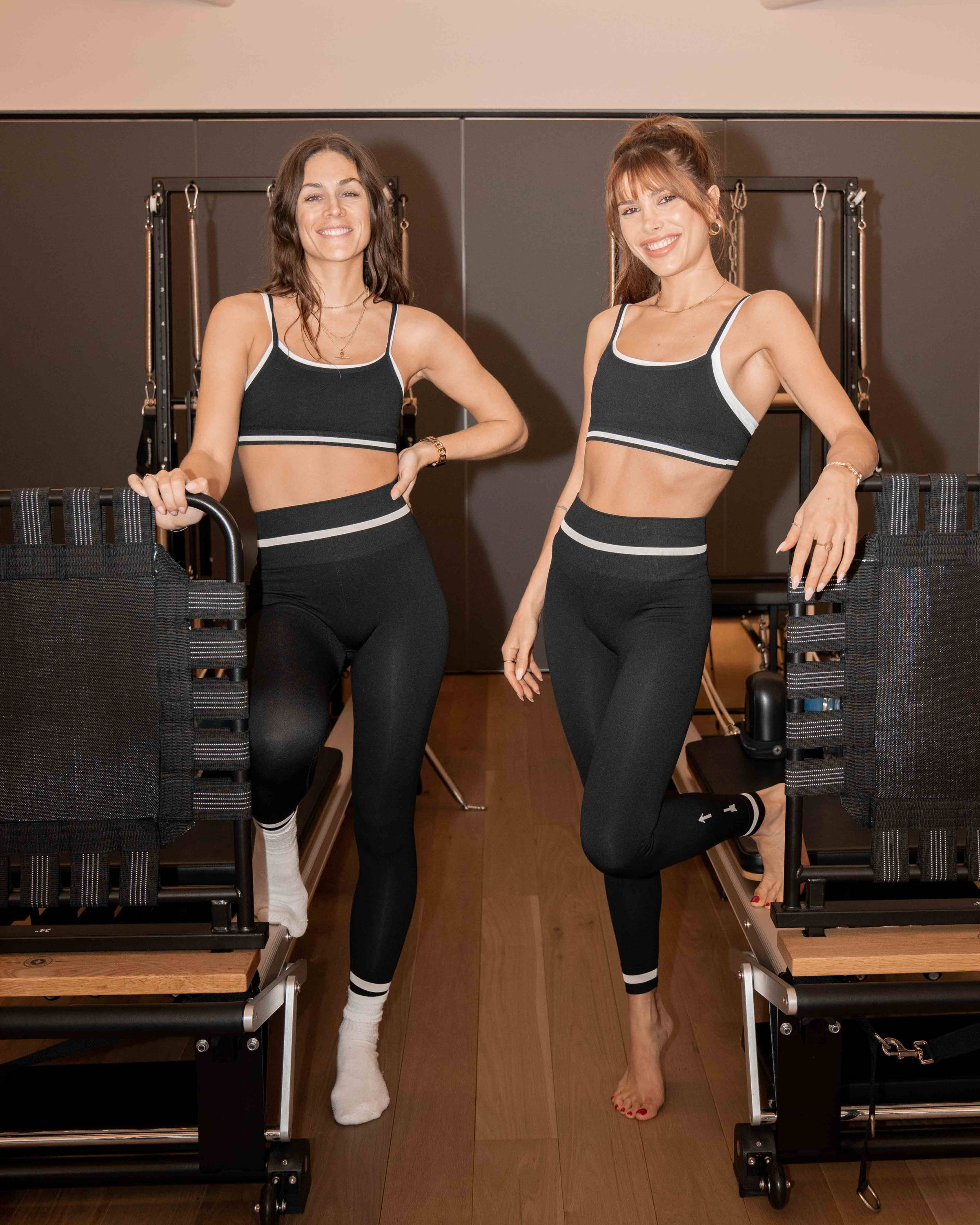 Q - HOW DID YOUR RELATIONSHIP WITH NOBU COME ABOUT?
The new Nobu Hotel was opening but their timeline was hindered by the pandemic lockdowns. During that time of taking care of their team, finalising construction and planning their grand opening, the owners wanted to bring something fresh to the hospitality scene. Pilates totally made sense; it was gaining more popularity online during the pandemic for those with postural issues and wanting to find a way to workout at home. We knew a Pilates studio would be in the spotlight whenever the time came that the public could venture out.
I was approached by Nobu with the idea and they offered me a completely blank canvas to be creative and free. It was impossible to turn down and the rest is history. I'm so proud of the successful brand we have created and it's only the beginning!
Q - WHAT WOULD YOUR GO-TO'S BE FOR WELLNESS FOR SOMEONE VISITING LONDON?
Well definitely Nobu Pilates each day is a must do! At Nobu Wellness we have an incredible range of facials, massages and treatments, and can arrange IV drips alongside this. We're a really amazing one stop collective, especially for visitors to London.
Repose Space in Kensington for aerial classes, EMS, Cryotherapy and IR sauna, all in a gorgeous setting and close to the beautiful Kensington Palace.
I would check out Aire Ancient Baths for complete relaxing and reset during down times. It puts you in a state of meditation and bliss.
Q - WHAT'S THE BEST CLIENT FEEDBACK YOU'VE RECIEVED?
We've had so many lovely comments, but the ones that warm my heart are the ones that praise us for continuing the conversation and activities centred around inclusivity and community.
The other great feedback to hear is from male clientele.
There is a lot of imagery around Pilates that is very female centric and can often cancel it out as an option for men to try. I love when they see me after their first class and you can see all the misconceptions have been blown out the water!
Follow Nobu Pilates on Tiktok and Instagram
INSTAGRAM