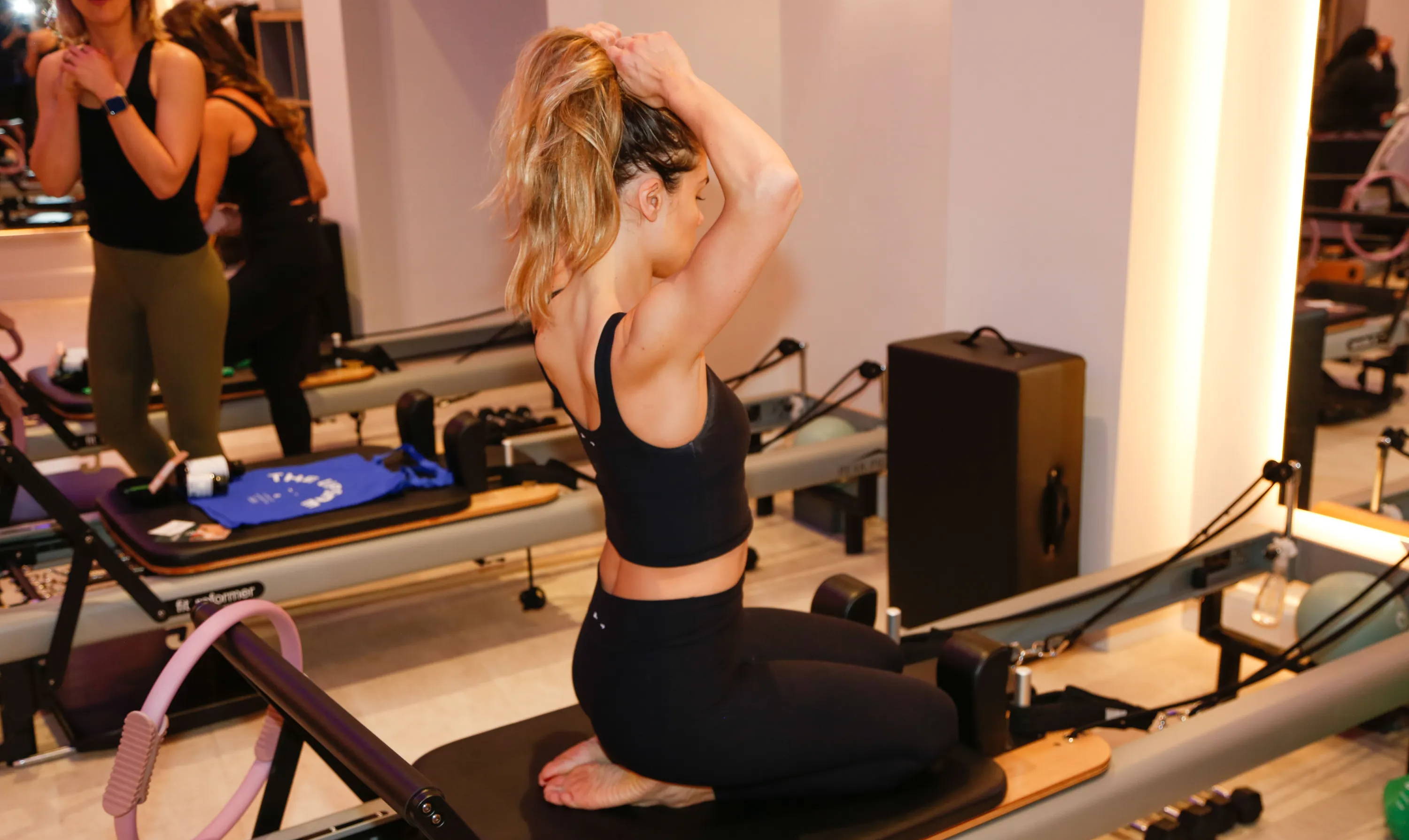 Studio Spotlight: X-Pilates London


What is your full name and role at X Pilates?
Amanda, Baracho, Master Trainer and Co-Founder of X-Pilates.
What is your business philosophy?
We believe that agility is the key to human potential, both physically and mentally, and our mission is to help everyone fulfil this potential.
We are dedicated to coaching our community, supporting them whole-heartedly to fulfil personal potential & create a stronger existence physically, mentally & emotionally through the Power of Pilates & the greatest gift; health.
How did the idea come about?
Pilates is the safest and most effective exercise method in the market, but there are so many communities across the UK that either do not have access to or don't know the benefits of Pilates. Given its massive boost in popularity following the pandemic, more and more people are becoming aware of the benefits, seeing how lifechanging the results can be. We want to help many more communities as we grow, spreading awareness and helping people to lead a stronger existence.
What was the idea behind X-Pilates? Where did you get your inspiration?
Fellow Co-Founder Steph and I joined forces during Covid, combining our extensive experience in the fitness industry. We wanted to create a place where people could return to optimal health following the pandemic in a safe, welcoming and friendly environment by building a team of incredible wellness experts, ready and able to provide exceptional Pilates & Wellness.
We've been truly inspired by the industry experts we brought together spanning Physiotherapy, Personal Training, massage, assisted stretch & nutrition, who will transform the lives of our members.
We believe that Pilates is for everyone. It should be inclusive, and we have the passion and ambition to bring its benefits to everyone by growing to be the biggest and best Pilates offering in the UK.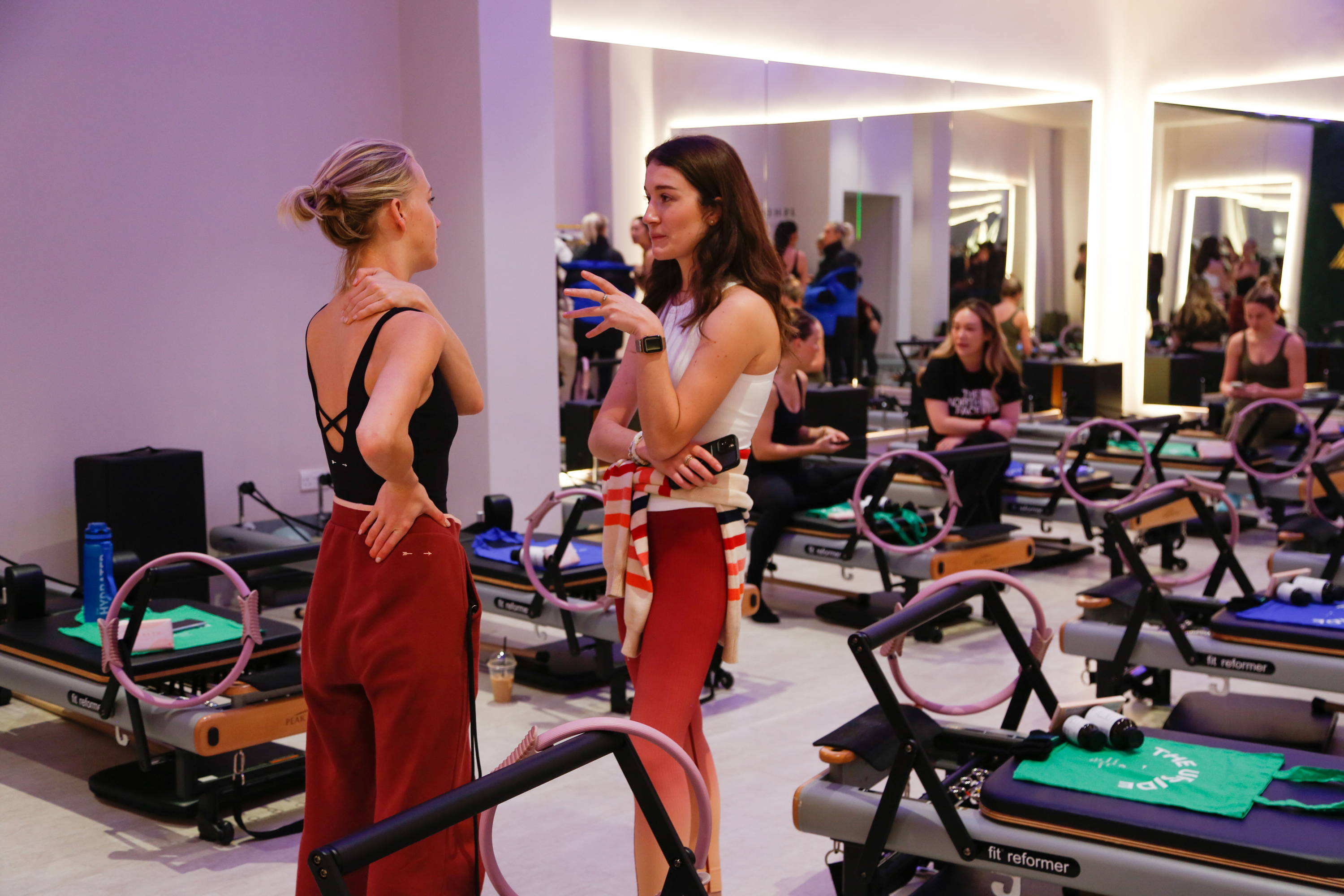 What is your signature style of Pilates?
We combine refined Pilates methodology with effective fitness techniques using expertly crafted reformers and bespoke equipment offering three types of class for beginners, intermediate and advanced members called Flow, Signature and Sequence. Our Signature method is a dynamic Reformer Pilates class with a focus on core, strength, muscle engagement, flexibility and breathing. Our Sequence classes also use fluid, atmospheric and rhythmic Reformer Pilates to build strength, adding a layer of mind engagement through music, mood lighting and sequenced movements.
Why is it different?
Our four pillars: Movement, Mind, Nutrition and Therapies mean that we can help anyone at any stage in their fitness and wellness journey, which we think is very special.
We have options for everyone, whether members want to come once a week alongside their other activities, or for those who really want to commit to the method and transform.
We're proud of our unique offering which extends beyond Pilates classes to include a drop-in-gym so members can book a private, functional training space, Physiotherapy to support rehabilitation, Personal Training, nutritional consultations and masterclasses to deliver expert knowledge to members. We have also expanded our class offering to include specific teens, mums and men's Pilates classes to ensure we are accessible to all areas of the community. Our next addition will be ground-breaking retreats to allow our community to experience complete relaxation and restoration.
What is your full name and role at X Pilates?
Jade Mcfadden, Pilates Instructor
Why do you do what you do / teach?
I am a Pilates Reformer Instructor, but I teach Pilates across both disciplines. I teach a selection of classes including Flow, Signature and Sequence, as well as private 1:1 and 2:1 sessions.
What is your favourite feedback you've received from a client?
I'm also a dance teacher and professional dancer, so I aim to bring a lot of that energy and fun to my classes. We get lots of positive feedback from our clients, but I love hearing that our clients are satisfied with how much I tailor classes for them. I aim to offer enough modifications or layers to suit each type of client and their ability. While we advise ability levels for our classes, I will always adapt my classes for each client's needs with a full body dynamic style. This means that our members can enjoy all of our class styles, knowing that the modifications I offer allow them to push themselves to get the most out of their experience. I've also been told that I offer great instruction based on providing modifications for clients with injuries. They really appreciate how much I tailor their sessions and acknowledge their needs so that they can be confident in their recovery process.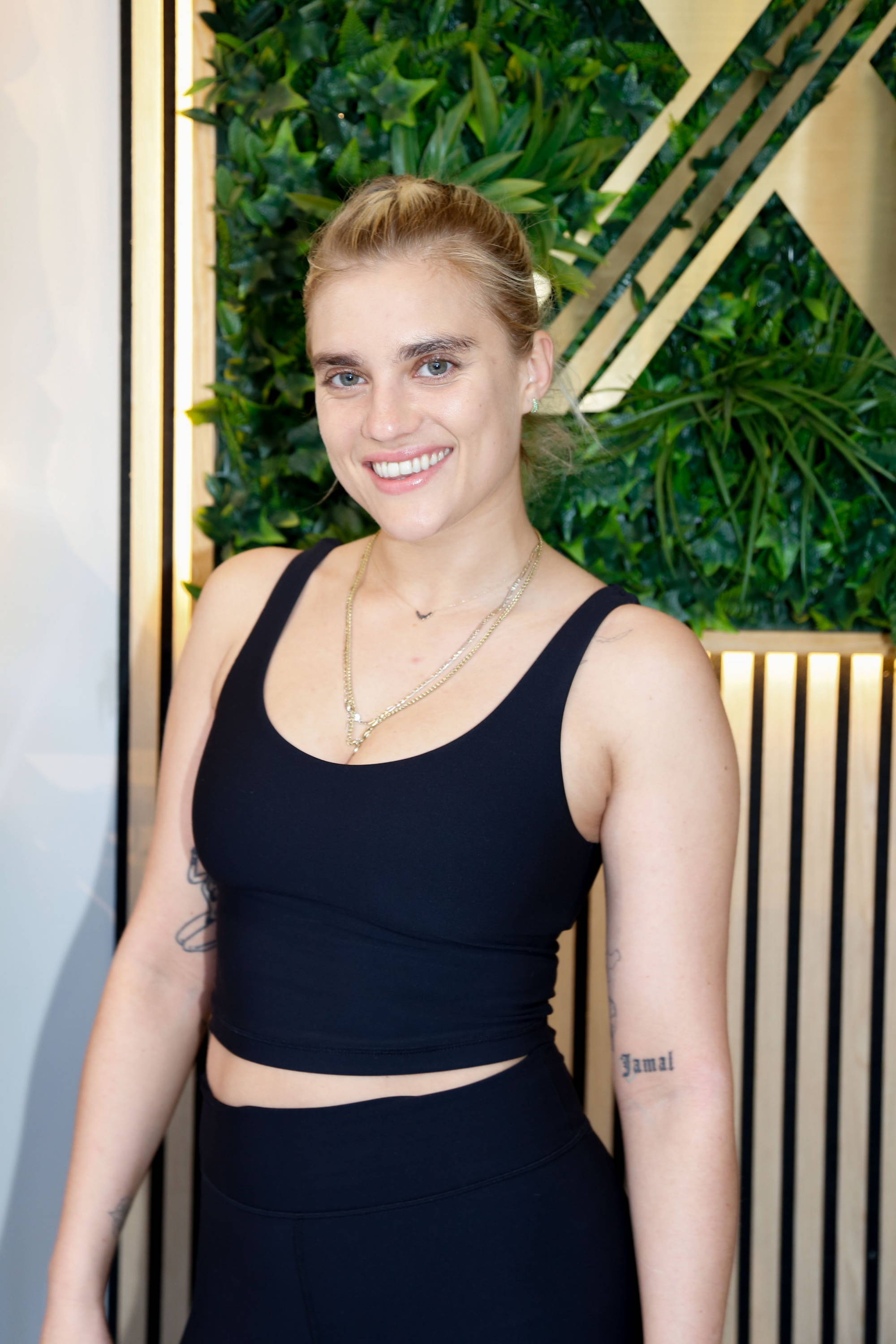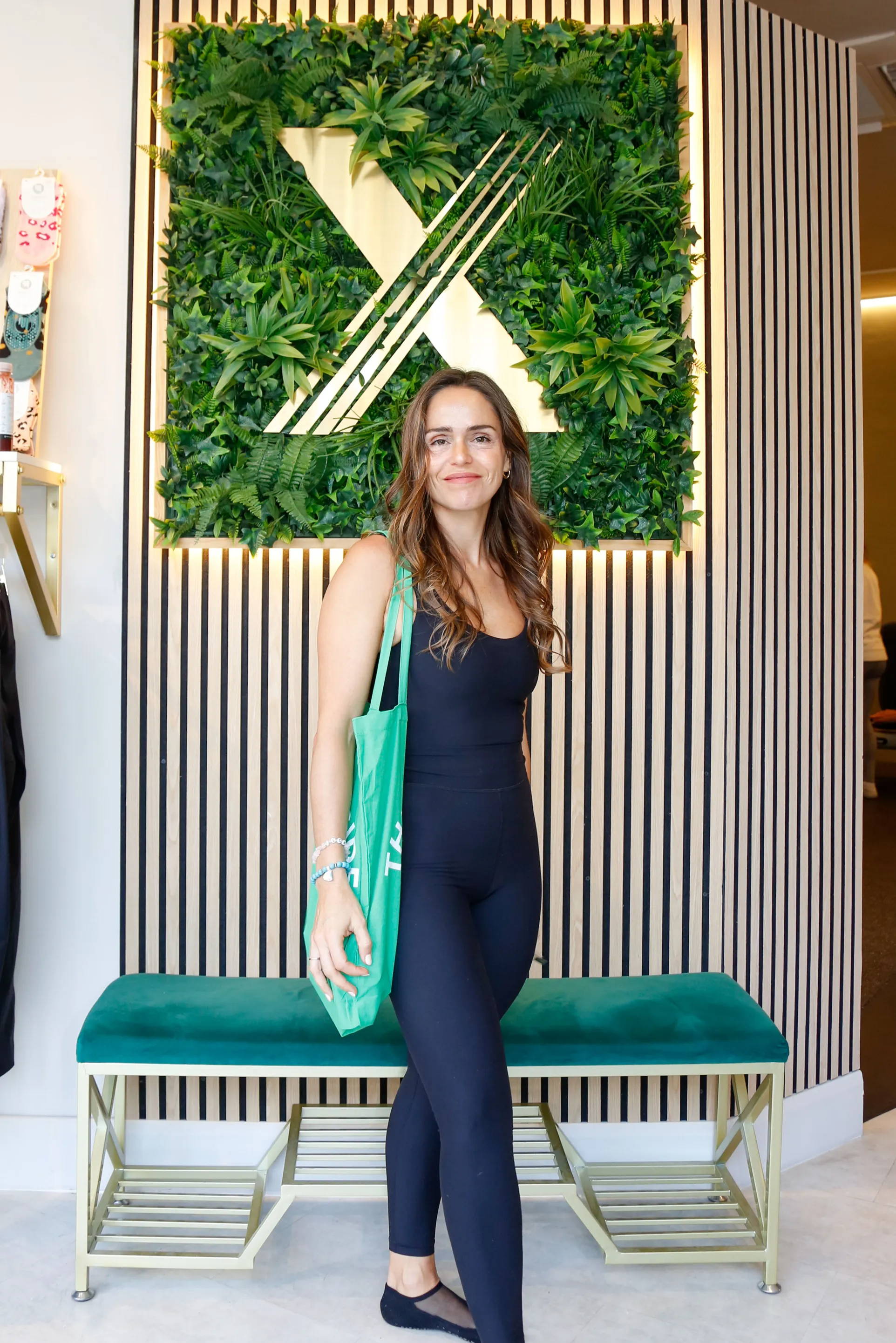 When you practice yourself what do you do? How often do you do it?
Pilates is something that I practice every day in order to maintain my fitness and overall health. Whenever I'm in studio, I take advantage of using the equipment to maintain conditioning and keep myself strong using respective movements. I'm a firm believer that you should lead by example, so I practice as often as I can to make sure I can be the best teacher. I also use the gym and practice dance in my spare time, but Pilates compliments everything I do as it's a dynamic and full-body workout.
What would you say is the general vibe of your community?
We're very fortunate to have a fantastic community in Notting Hill. Our members are very friendly, warm and relaxed. They are always open to the feedback and progression we provide and appreciate us supporting them on their health journeys. Our studio offers a safe and supportive environment with a positive vibe and our community definitely reflects this.
What do you wish people knew more about X-Pilates?
That Pilates is for everyone! It doesn't matter what age you are or how often you exercise, Pilates is an extremely beneficial activity that will improve all facets of your life. We are a very friendly studio and welcoming studio with knowledgeable and supportive team members that go the extra mile to make our members feel comfortable and confident. We believe that X-Pilates is the path to a stronger existence and through our unique wellbeing services including classes, drop-in gym, PT, mindfulness classes, Physiotherapy, massage and more, we can help every member achieve their goals.
What are your personal interests beyond Pilates?
I am a professional dancer, so I take classes, choreograph and create in my spare time. I also teach Barre and enjoy Yoga and meditation, but most of all, I love spending time with my three-year-old daughter!


INSTAGRAM