HOW TO ELEVATE YOUR MOOD ACCORDING TO A FREQUENCY THERAPIST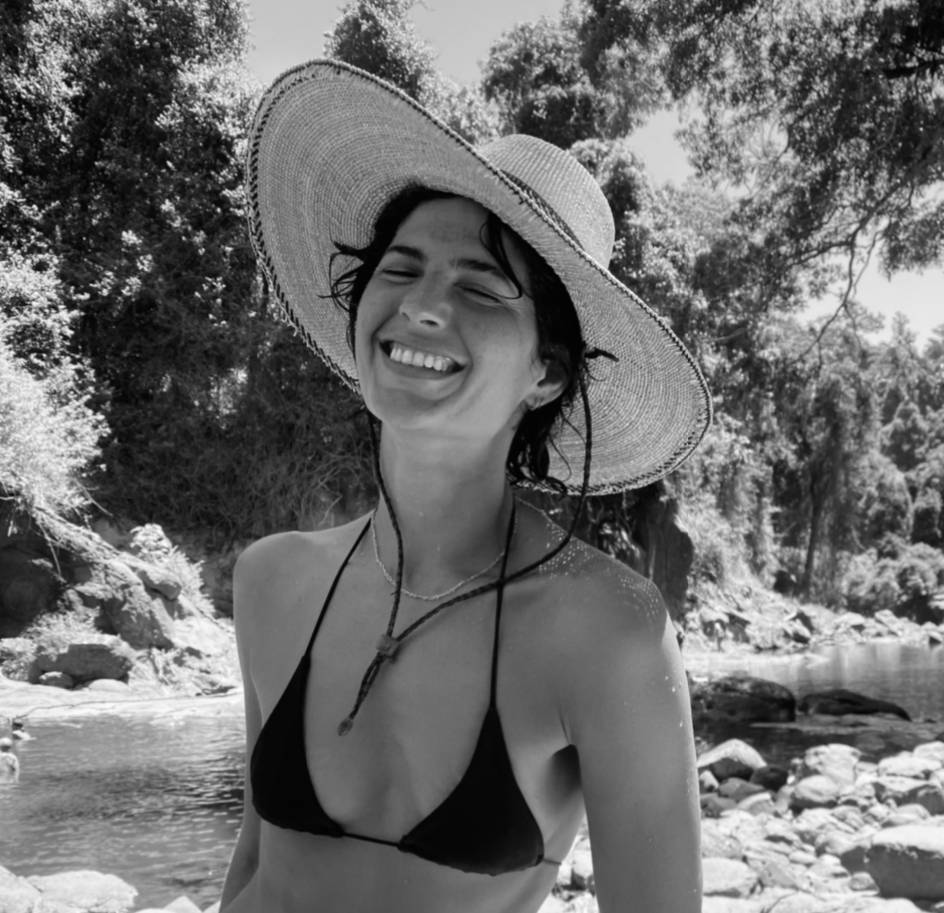 VIBRATE HIGHER DAILY WITH THESE TIPS FROM STEPH CARTA


Frequency Therapy might be considered an alternative therapy, however most of us might be practicing it without realising it.
During lock-down I was feeling grounded because there was more time to dedicate consistently to practices like breathwork, spending time in nature, music, and movement, which naturally had me feeling like I was flying every day. I've never had so much vibrancy and energy as I did over lockdown.
Post lock-down I began commuting to work again, being in louder more cluttered spaces in different scenarios at any given time, a barrage of social commitments, dealing with crowds. I thought I would be happy to be amongst the hustle and bustle of life again. Quite the contrary, I noticed my senses were in overload, I was left feeling drained and depleted, losing focus and like I had lost my mojo. As I took a moment to stop and to look inward as well as reflect on what had change I decided to speak to friends about how I was feeling, I found I was not the only one feeling like that, especially with the end of the year approaching.
It prompted me to speak to energy healer Steph Carta, who was able to share some practical tips which I could consider employing every day to help raise my frequency – I wanted to share the so you too can be more conscious of how your surroundings ultimately can shape and elevate your mood, so you can experience the benefits for yourself.

STEPH, CAN YOU PLEASE SHARE 5 PRACTICAL WAYS TO RAISE YOUR FREQUENCY/VIBRATIONS?

'Movement- in any way shape or form (this can include breathwork). Hot and cold hydrotherapy, grounding and/or connection to nature, high vibrational foods and environment, and practicing gratitude and appreciation (or high frequency states of emotion).
Physical activity triggers the brain chemicals that make you feel happier and more relaxed. Hot and cold shocks you into a new state of mind and energy, as well as having many other benefits. High vibration foods increase your life force energy, whereas toxicity (whether ingested, via relationships, or environment has the opposite effect).
The more grounded you are, the higher vibrations you can attract and the higher you can vibrate from too. Charging your body with energy from the Earth and connection to nature always results in a pleasant shift. Gratitude and appreciation are two of the most powerful emotions you can have, and they are also the highest frequency there is, so practicing this affects every cell in your body, as well as our energetic fields and from then on also what we magnetize into our life.'

BESIDES MOOD, CAN THESE THINGA BOOST OTHER AREAS IN YOUR LIFE?
'Firstly, to be operating at a higher frequency means you are in an expansive state of being. Raising your vibration even just with the practical ways mentioned above improves wellbeing, clarity, motivation, higher connection, relationships, sleep quality and learning ability just to name a few, as well as a positive repercussion on those around you. The higher the energy, the more creativity flows freely too.'

WHAT IS THE OPTIMAL FREQUENCY FOR HEALING AND REPARATIVE EFFORTS?
'There is no one "official" optimum frequency for healing that I am aware of. A normal, healthy body should resonate with a natural frequency of 65-75 MHZ. When exposed to higher frequencies such as those also found in frequency healing, the human body is stimulated to heal itself. I always come back to 528hz, "the frequency of Love". The holiest of Solfeggio frequencies, associated with miracles. One way to incorporate this into your life is have this frequency playing through a speaker via a music app, where the sound vibration can immerse through the whole home. Or to simply practice more often feeling Love for yourself, anyone or anything in your life.'

@steph.carta
www.freqmerch.com
INSTAGRAM