London wellness with Fae Williams

Fae gives us the scoop on finding balance, the key to activewear styling, all things Power Pilates, and her Lymphatic drainage rituals.

TELL US YOUR BIRTHDAY AND YOUR STAR SIGN.
June 26, I'm a cancer


WHAT DO YOU LOOK FOR YOUR ACTIVEWEAR?
Something comfortable but Chic! Activewear that allows movement and stretching. I usually opt for an all-black look


WHAT'S YOUR GO-TO FIT FROM THE UPSIDE?
Currently loving the Peached Tess Top and Thia Flare.
HOW DO YOU #SPORTMYSTYLE?
I always think accessories elevate activewear - sunglasses/caps! I'm in activewear a lot- I'm always on the go and love walking my dogs so I usually pair my activewear with oversized jumpers and trainers or chunky socks and Birkenstocks.

FOR THE PEOPLE AT HOME, WHAT WOULD YOUR GO-TO PILATES WORKOUT BE?
I love PURE at Nobu Pilates- it's a more classical Pilates practice, POWER is a great Pilates cardio workout. I also love using the Cadillac so much during 1:1 sessions- it's my favourite.


YOU HAVE AMAZING SKIN, CAN YOU PLEASE GIVE US A RUNDOWN ON YOUR SKINCARE ROUTINE?
Thank you! I actually do struggle with hormonal acne which is pretty annoying but I am quite consistent with my skincare routine and love going for facials and trying new treatments when I can - Debbie Thomas clinic has really helped keep my skin in check.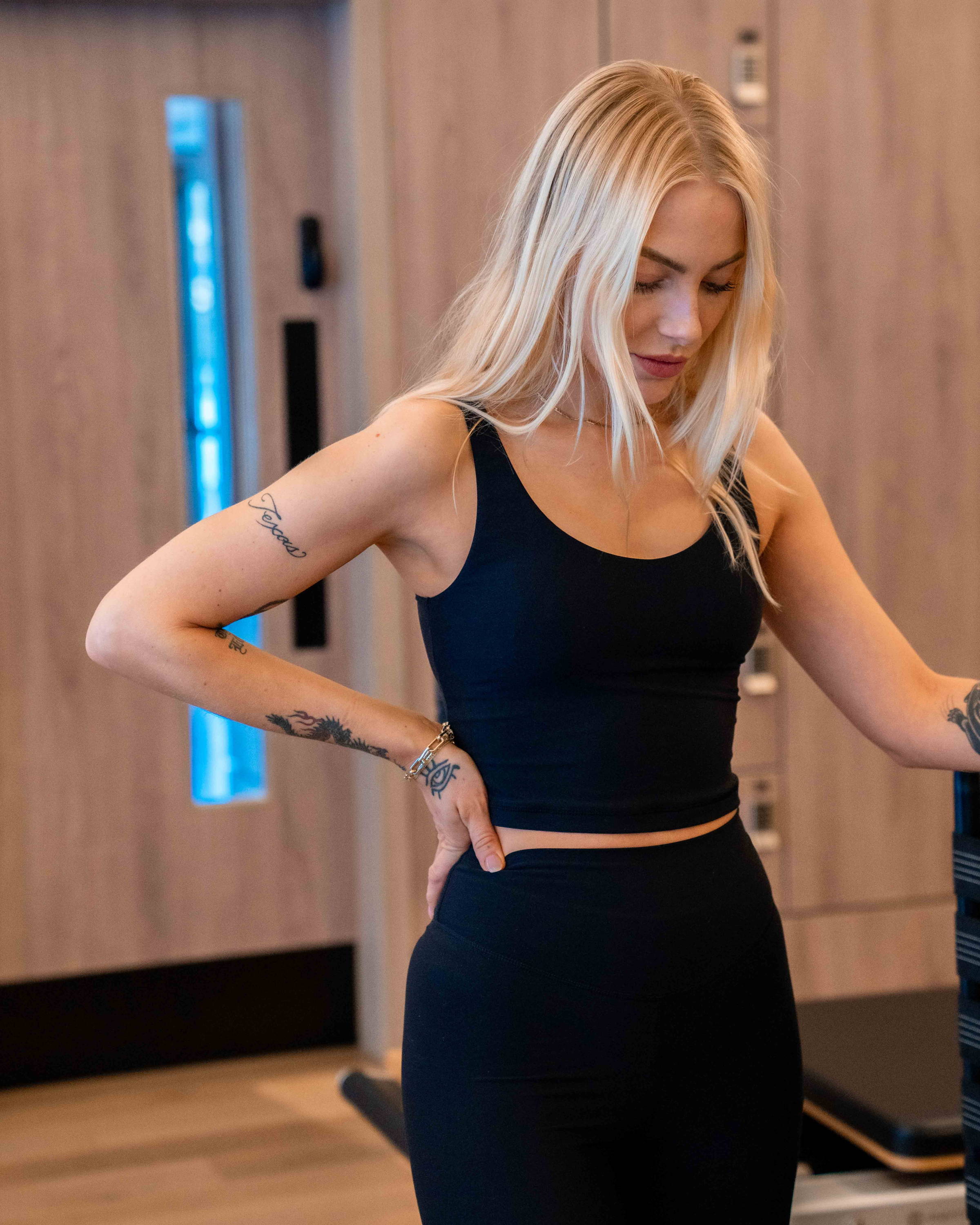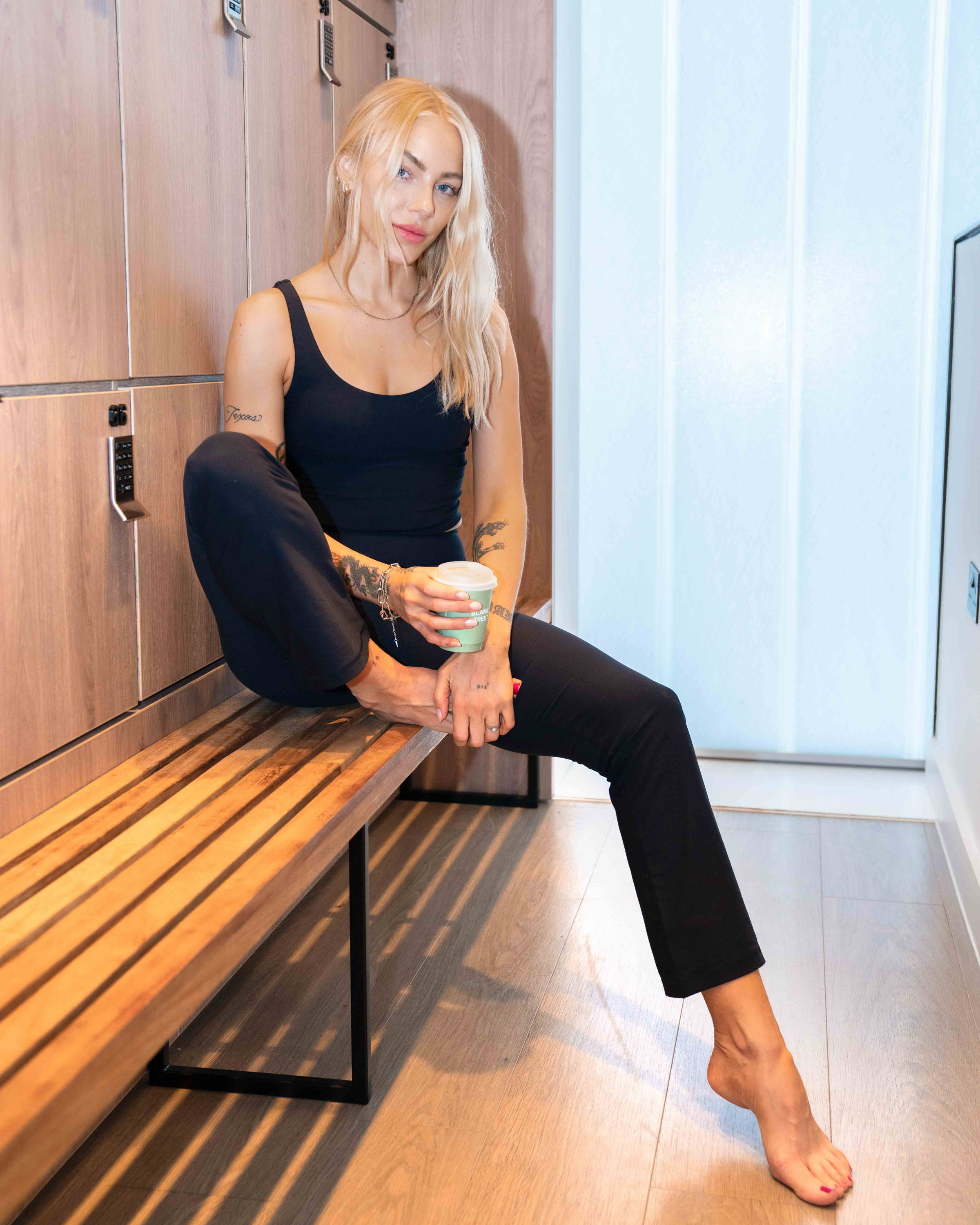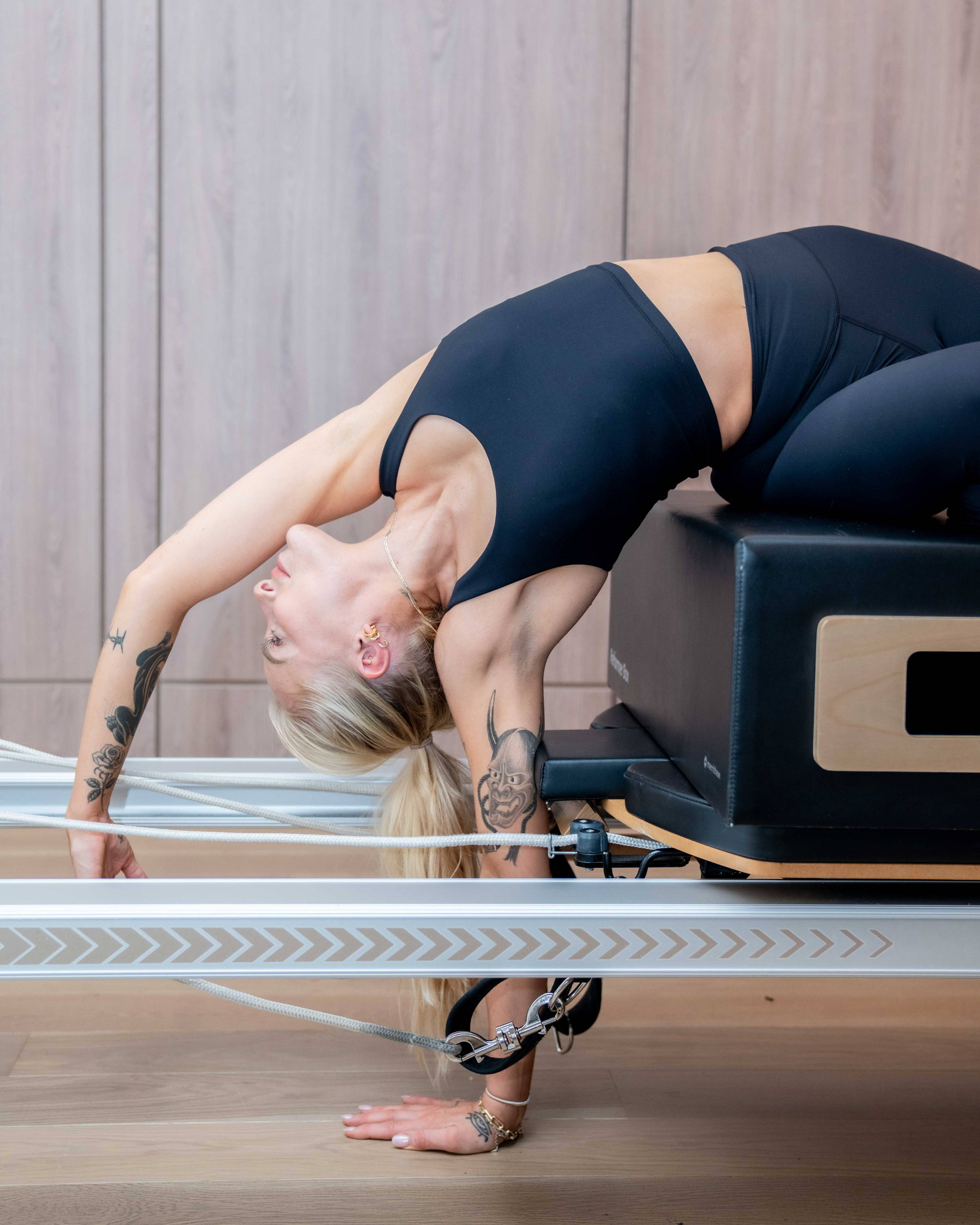 WE'RE ALL ABOUT BALANCE, HOW DO YOU KEEP IT REAL?
Binging a tv series on the sofa on a Sunday, going for fun nights out with friends and nice dinners with my husband, I love trying new restaurants and I love margaritas.
ANY TREATMENTS AND OR RITUALS YOU CAN'T LIVE WITHOUT?
I love lymphatic drainage massage for face and body it's my absolute favourite type of treatment - Guendalina the skin sculpter in Notting Hill has magic hands!


HOW DO YOU INCORPORATE REST INTO YOUR ROUTINE?
Taking time out when I feel like my body needs it, I love my sleep and try to keep a good sleep routine - also if I can nap, I will!


PLEASE SHARE YOUR SPOTIFY PLAYLIST
LISTEN HERE

WHO IS YOUR MUSE?
Pammy!

ANY GOOD BOOKS YOU'RE READING?
I'm more of a podcast/documentary enthusiast and love all things true crime/reality.


FOLLOW FAE ON INSTAGRAM
INSTAGRAM