3 TIPS TO NAIL YOUR OFF-DUTY DANCE LOOK
STYLIST FREDDIE FRDERICKS SHOWS US HOW TO WEAR THE LOOK

The cool poise of the off-duty dancer takes centre stage this season with a fresh feminine take.
Opposites attract when body-skimming silhouettes in blushing shades of Pink are paired with the boyish charm of oversized collegiate layers.
The balletic influence finds its rhythm in wrap cardigans, corset pants, bodysuits, scoop necks, delicate strapping and ties that celebrate the waist.
--
TIP ONE: PLAY WITH PROPORTIONS
I like the idea of having the bodysuit with loose tracksuit pants because of the proportions. You've got the beautiful low back, tight fitted, and then the low-slung tracksuit pants which are comfortable and loose fitting.
As a rule, you don't want to wear a bodysuit with tight fitting pants, you want to mix the proportions and fits.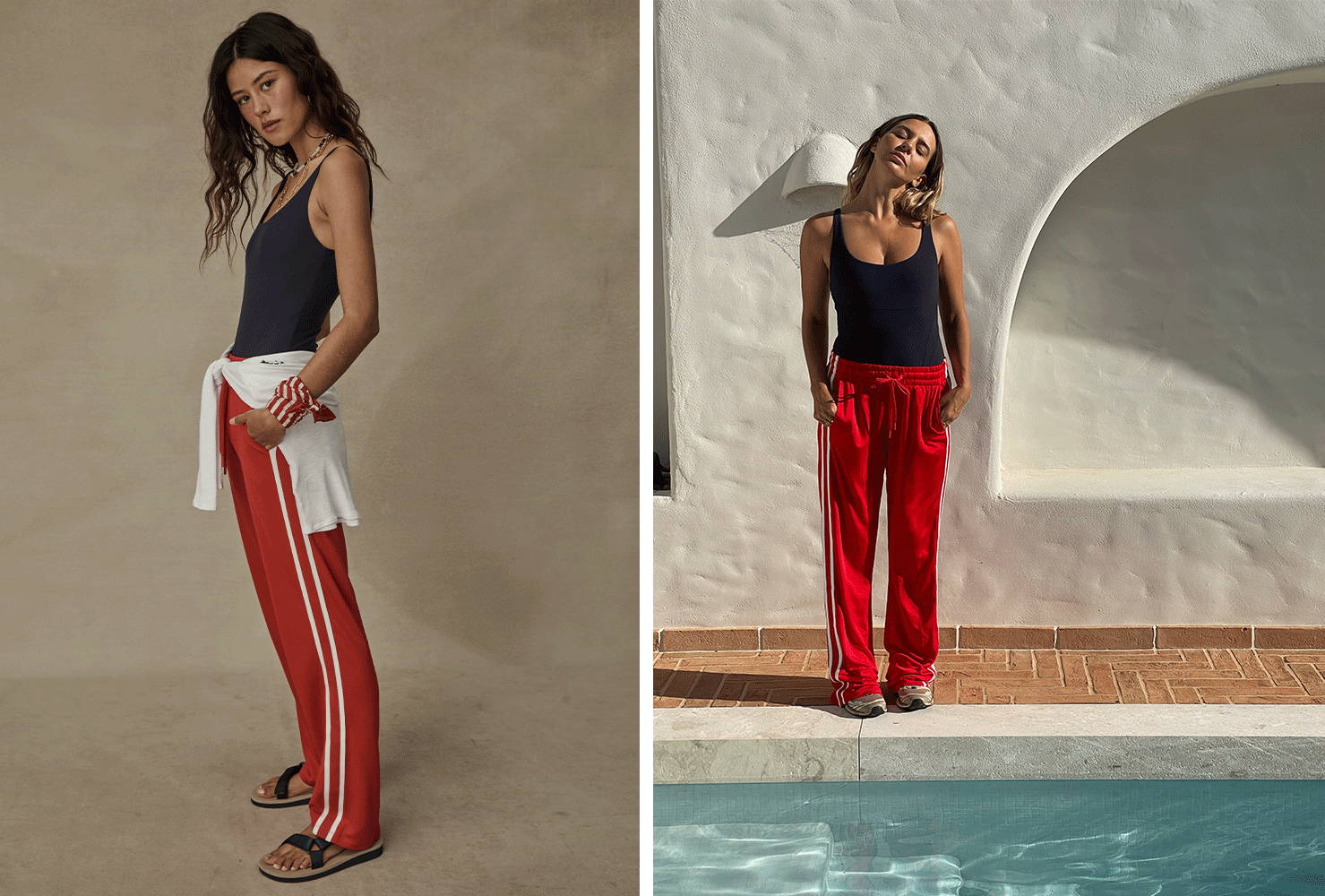 Freddie wears our Plie Pointe Bodysuit and Celeste Pant

TIP 2: EMBRACE THE CATSUIT
For the catsuit, get a cardigan, little sweater or a cropped jacket you can throw over for when you leave the studio.
You can tie the sweater around your waist during your workout . After your workout you can throw this on as you are leaving, as you may not want to just wear the catsuit on the street, on its own.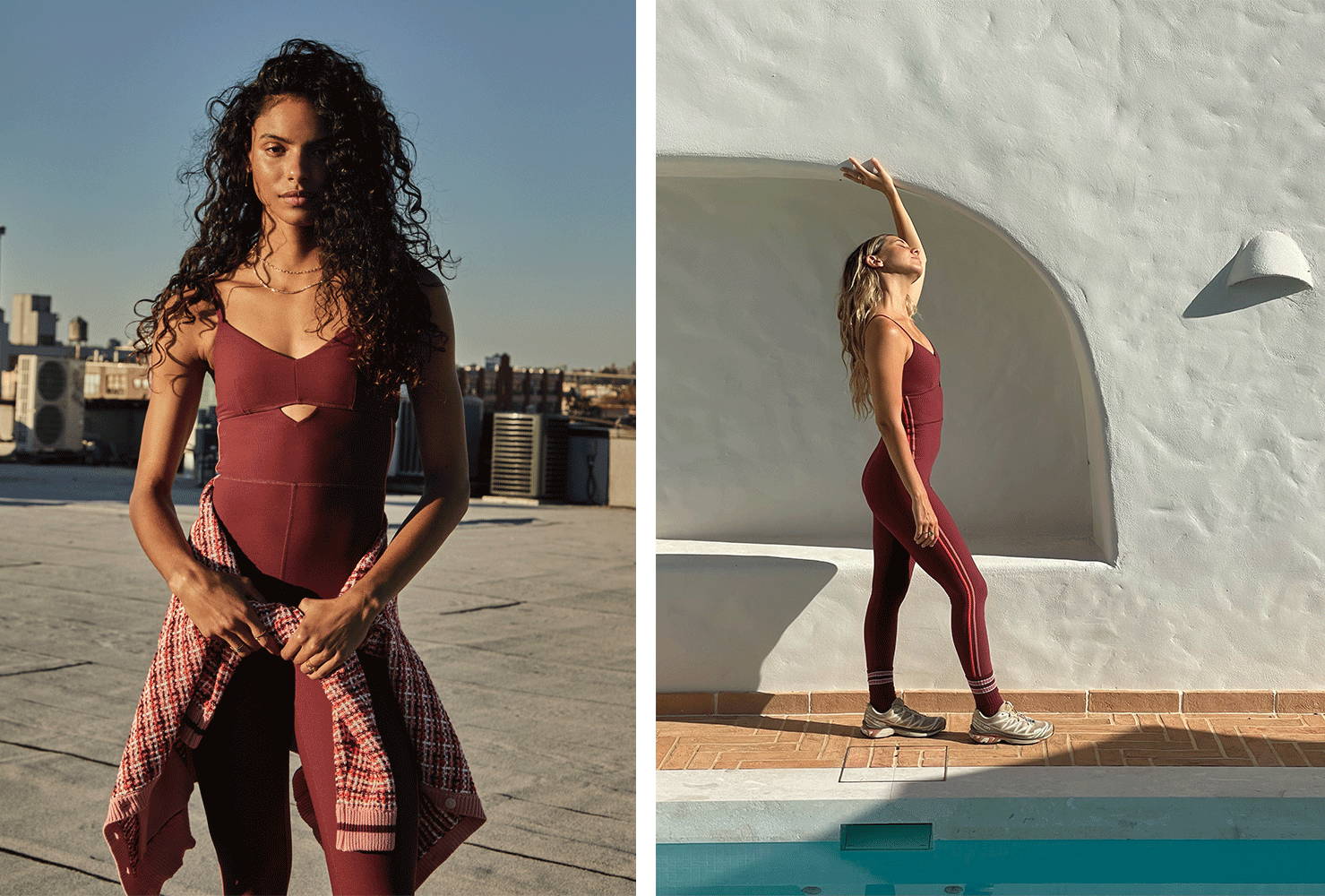 Freddie wears our Academy Gia Catsuit
TIP 3: INVEST IN THE OVERSIZED COLLEGIATE LOGO TEE TO BRING BOYISH CHARM TO YOUR LOOK
I love the Alba Tee. You can wear this over the bodysuit, or with a bike-short.
You want to go oversized on the top and fitted on the bottom for proportion.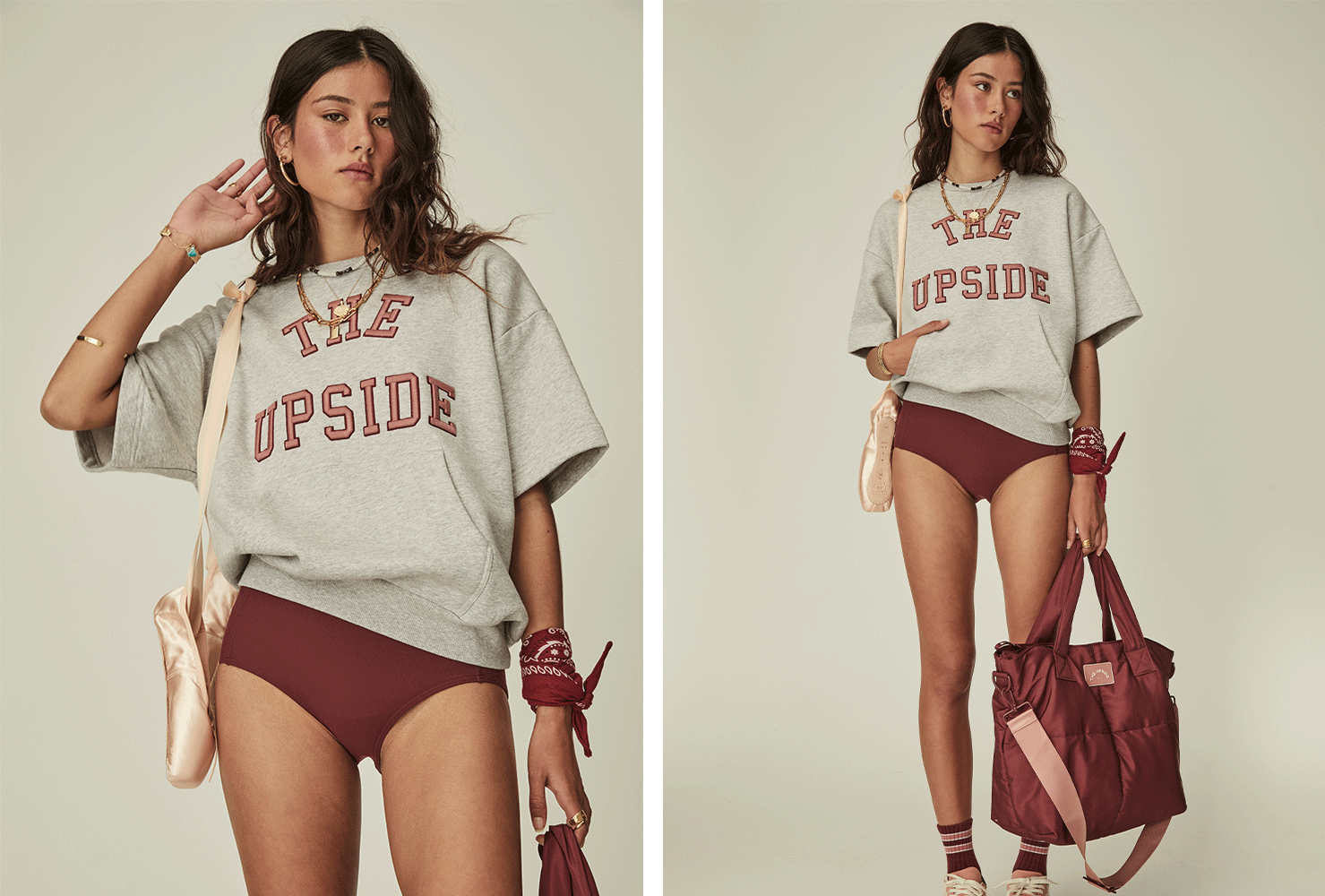 Model wears the Alba Tee and Corset Pant

SHOP FREDDIE'S FAVOURITE STYLES
---
INSTAGRAM