STUDIO SPOTLIGHT: LOVE ATHLETICA
AN URBAN OASIS
Q. WHAT IS YOUR FULL NAME AND ROLE AT LOVE ATHLETICA PILATES?
Chelsea Matters, Instructor and Operations Manager at Love Athletica
Q. WHAT IS YOUR BUSINESS PHILOSOPHY?
The Love Athletica philosophy is to always be the best part of our client's day. Our classes are centred around the whole client experience, from the class itself to the beautiful open spaces, the curated playlists, and our uplifting and energetic team.
Q. HOW DID THE IDEA COME ABOUT?
Mat and Caroline Knipe, our founders wanted to create an urban oasis where people could come and feel incredible welcome, they could leave their troubles at the door and have a fun and invigorating workout. Caroline is an interior designer, and every element of the Love Athletica space is carefully considered to create a centring environment. With a background in music, Mat knew that music had to play a big part in the LA experience, and curates every playlist to go with the ebbs and flows of a class.
Q. WHAT WAS THE IDEA BEHIND LOVE ATHLETICA PILATES?
Mat and Caroline did quite literally years of research, travelling the world, and trying every type of group fitness class under the sun, taking inspiration to develop what is now Love Athletica. Despite not having a fitness background, both are fitness fanatics, but were craving a community feel from the classes they went to. What they designed in Love Athletica is not only an effective sweat inducing workout, but they've also designed an entire experience. The spaces are stunning, the team are all like-minded and passionate about creating community (you will always be greeted with a warm smile), and the class itself will leave you feeling on top of the world.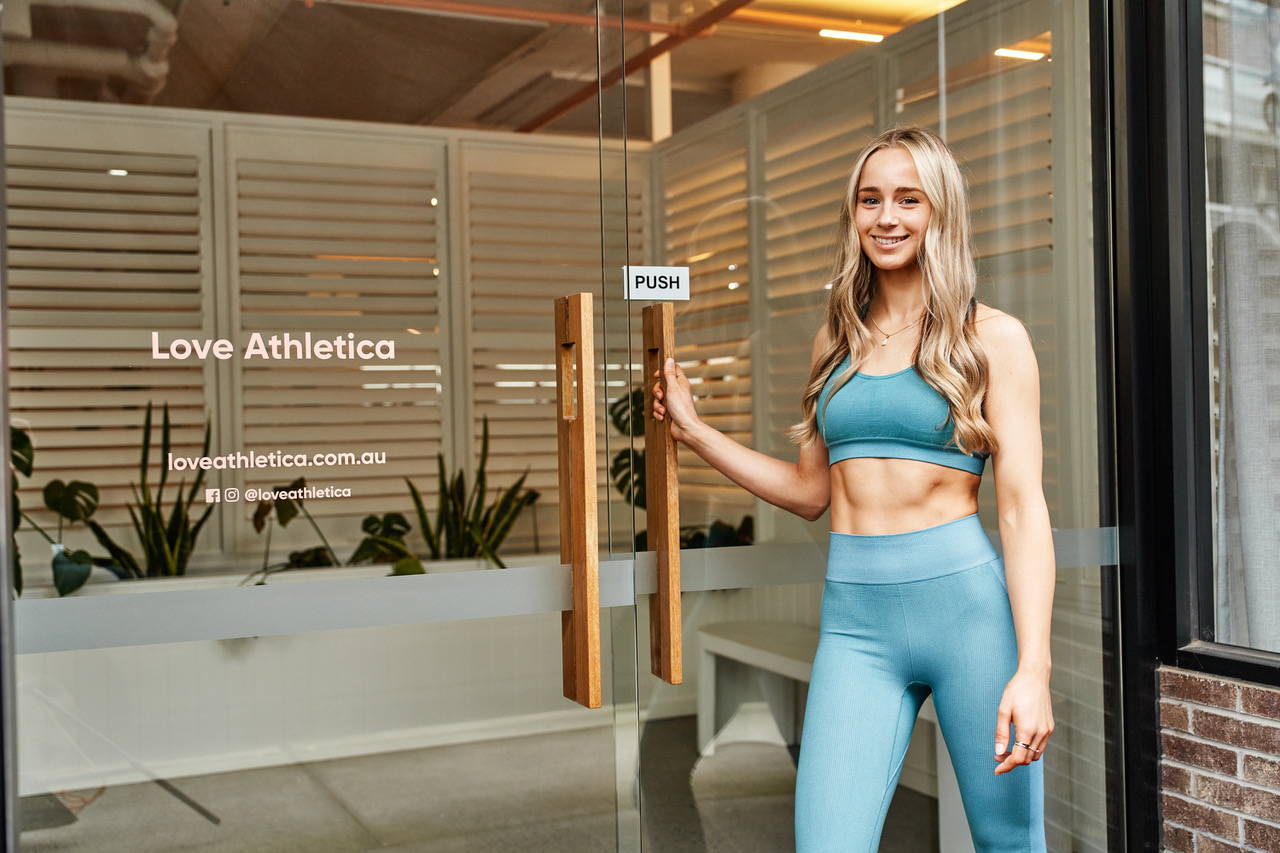 Q. WHAT IS YOUR SIGNATURE STYLE OF PILATES?
The Love Athletica signature style is a full-bodied athletic reformer Pilates workout with elements of strength, cardio and yoga. The class itself is fun, uplifting, and inclusive. You can expect the heart rate to life, muscles to burn, and to have a smile on your face the whole time! Every Love Athletica class finishes with a juicy yoga inspired stretch on the mat and a moment of mindfulness to allow the heart rate to slow and to re-centre before stepping back out into your day.
Q. WHY IS IT DIFFERENT?
Our focus is on a full bodied, balanced workout. Every class is inclusive, with options offered for everyone. At LA we place a huge focus on the "how", not just the "what". Yes- our classes are effective, but it is also about how the class/space/instructor made you feel. All the burn, all the feels over here at LA!
Q. WHAT IS YOUR FAVOURITE FEEDBACK YOU'VE RECEIEVED FROM A CLIENT?
The most frequent feedback and most valuable is always about the friendliness of our instructor team. We place a lot of value in making every person who comes into the space feel seen, welcomed, and celebrated, and our community notice and appreciate that.
Q. WHAT WOULD YOU SAY IS THE GENERAL VIBE OF YOUR COMMUNITY?
Our community are all about the good vibes! We radiate positivity, inclusivity, and fun. You are likely to catch our community coming in early or staying back after class to chat with their instructor, have a cup of tea in our beautiful lounges and relax. We are truly fortunate to have such a passionate and caring community who cheer each other on, but equally create a fun and relaxed vibe by giggling along with their instructor in class and empowering each other to level up in their workouts!
Q. WHAT DO YOU WISH PEOPLE KNEW MORE ABOUT LOVE ATHLETCIA PILATES?
That a workout doesn't have to be boring, it doesn't have to feel like a chore! You can come into Love Athletica and leave all your worries at the door and have fun! Exercise should be enjoyable and make you feel good. We offer options for everybody and celebrate everyone's effort.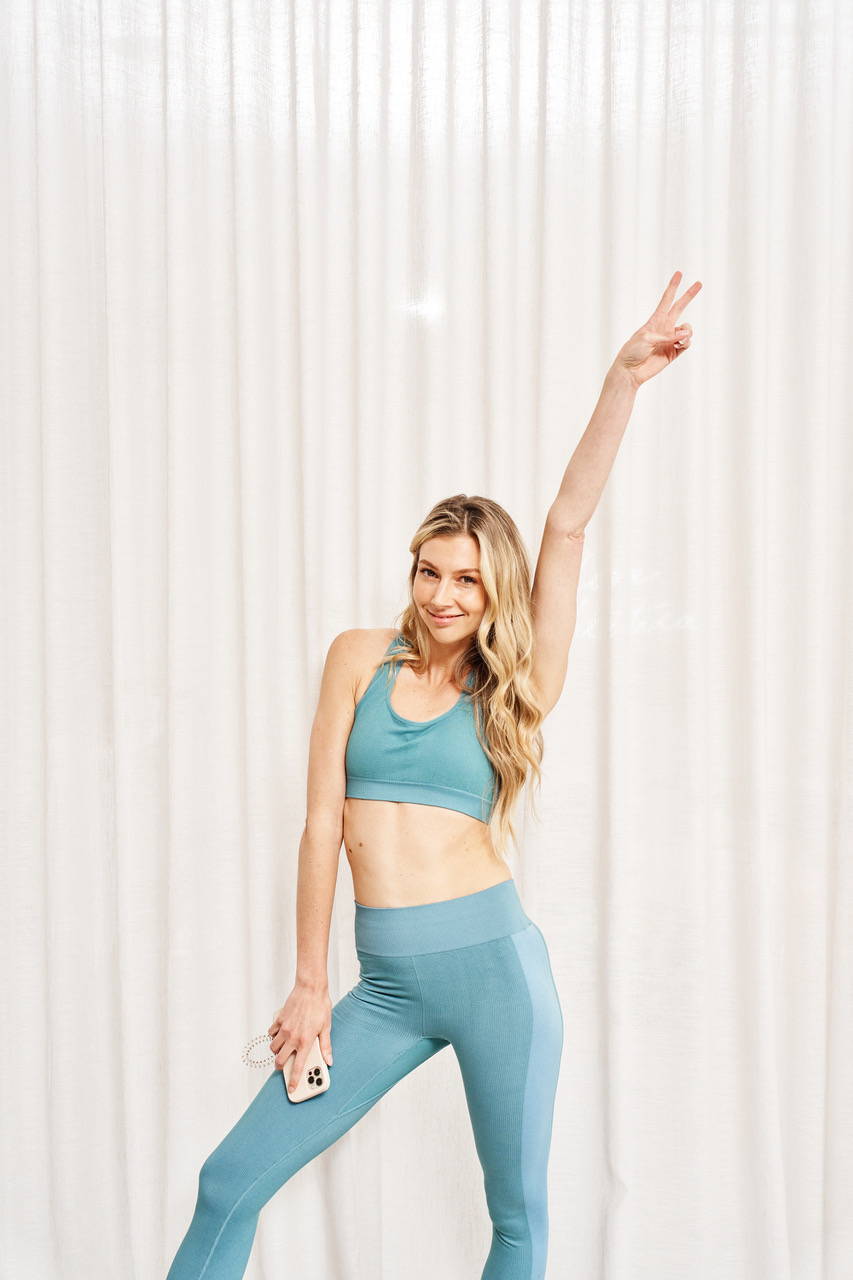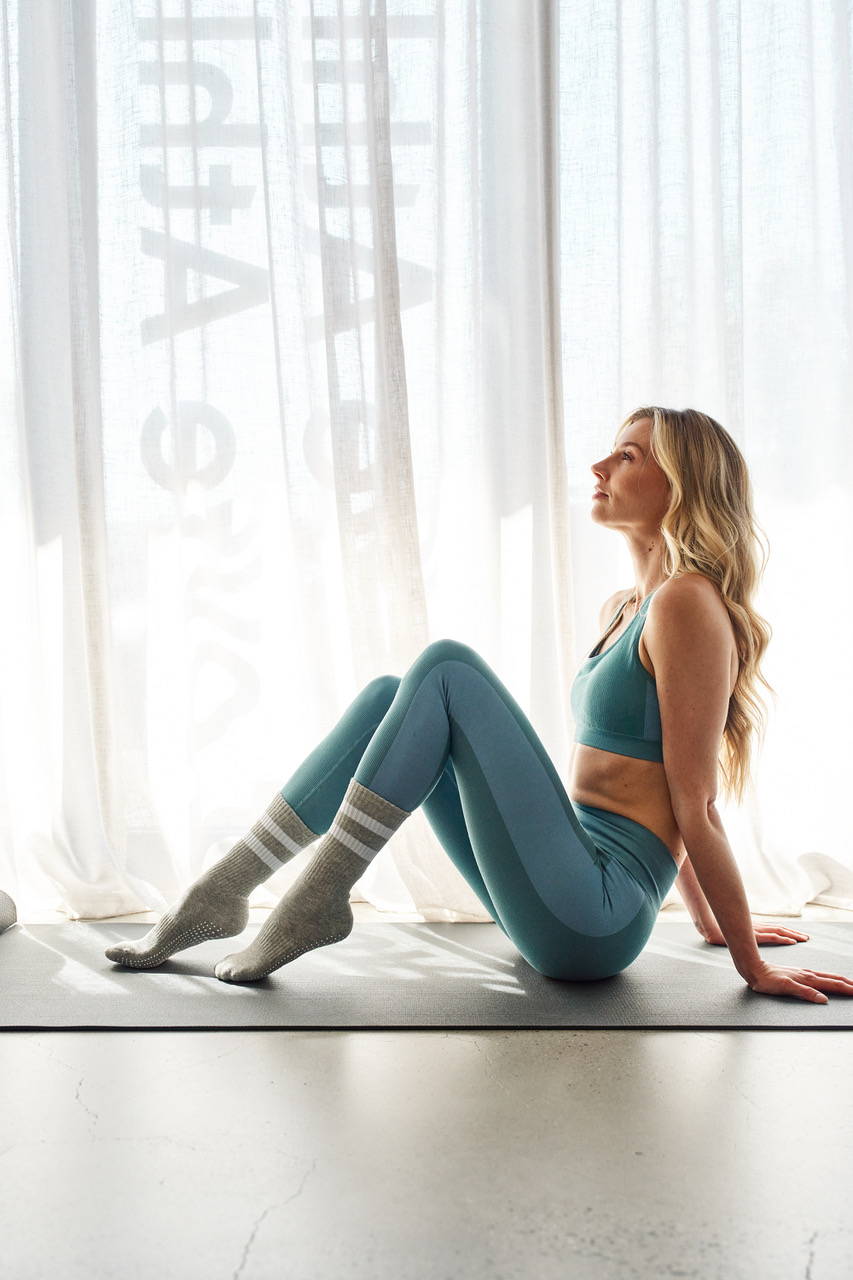 Chelsea wears our Rib Seamless fabrication
Q. YOU SOMETIMES TRAIN AND TEACH AT OTHER STUDIOS - TELL US ABOUT THE INDUSTRY AS IT SEEMS VERY SUPPORTIVE AND COLLABORATIVE?
The fitness industry is incredible supportive and collaborative! The best way to learn and improve is by jumping into another instructor's class even if it isn't Pilates. I do a lot of yoga and am always sampling moves I have learnt in yoga to pepper into my LA class. Equally I learn a tonne from my fellow LA instructors- each have their own flavour, personality and background which makes their classes so special.
Q. WHEN YOU PRACTICE YOURSELF WHAT DO YOU DO? HOW OFTEN DO YOU DO IT?
I try to do an LA reformer class 3 times per week, and yoga twice. Sometimes life gets in the way, and I am conscious not to beat myself up about that! Moving your body every day in a meaningful way even if it is walking the dog or stretching before bed is a win in my books!
Q. WHAT ARE YOUR PERSONAL INTERESTS BEYOND PILATES?
Every member of our team has a special background that makes them unique. Caroline as an interior design, Mat, and his music, we have podiatrists, dancers, performers, physiotherapists, marketers, and nutritionists. I have a background in Psychology, so the moment of mindfulness at the end of our classes is something I am incredibly passionate about. And naturally I am obsessed with my dog (who isn't obsessed with dogs really). She is a long hair miniature dachshund named Peach- quite fitting for a Pilates instructors' dog huh?!
INSTAGRAM