A special Q&A with McGrath Foundation Chief Nurse, Kerry Patford about why the funds raised from
sales of McGrath Foundation collaboration jumper really do make a difference.

As the McGrath Foundation Chief Nurse can you tell us about how you started out and why?

I've been a nurse for 35 years now and was first drawn to the profession through the humanity of the profession. It's pretty amazing that you are able to help people at their worst of times through support and care. It's also about the comradery of those we work with. Some of my closest friends and the best people I know are nurses. They are also the ones I laugh the loudest with! I was lucky enough to join the McGrath Foundation as one of the first cohort of McGrath Breast Care Nurses back in 2009. As the Foundation grew, it became evident that we needed a team of McGrath Breast Care Nurse Clinical Leaders with vast experience to provide on the ground support to our amazing McGrath Breast Care Nurses. We now have 9 Clinical Leaders covering each State and Territory to provide advice, support and clinical mentorship to our 200 McGrath Breast Care Nurses. As Chief Nurse, I'm lucky enough to manage this team, along with working on the ongoing development of the McGrath Model of Care, our breast care nurse best-practice nursing framework, collaborative research projects as well as
Government advisory work.


What is the most rewarding thing about it?

Just like the day-to-day breast care nursing role supporting patients, the most rewarding part is the people I get to work with. The entire team at the McGrath Foundation is focused on ensuring no one with breast cancer misses out on the care of a McGrath Breast Care Nurse. I've been a nurse since 1998 and the changes in cancer treatments since this time is immense, but I'm proud to say that the care we offer meets these changes and most importantly, puts the patient at the very centre of breast


What is one thing everyone needs to know about the McGrath Foundation?

That the care that is provided by McGrath Breast Care Nurses is free and that you don't need a doctor's referral. Finding a McGrath Breast care nurse is easy, just go to www.mcgrathfoundation.com.au and search for your closest nurse by postcode.
What does this collaboration mean to you?

Apart from being really proud to wear such a fine-looking piece of active wear, THE UPSIDE brand really resonates with me. Exercise is an important part of my daily life. It sets me up for the day, it connects me with people with the same healthy habits as my own, and it clears my head in readiness for the busy work and home days. It was only recently that my nephew visited from interstate, and he needed to exercise to meet a challenge that he had set himself. I'm so proud to say that I was able to share my gym workouts with him, and one day took him on a mountain hike and showed him our beautiful local trails. I love that The Upside is about being active, being healthy in body and mind and being kind. Some pretty big life goals right there! And in the photo, that's Ruby, my 16-year-old Bitzer. She's old and slow, but her favourite part of the day is her walk with
me, even if it does sometimes mean she travels in a stroller.


SHOP THE DENISE SATURN CREW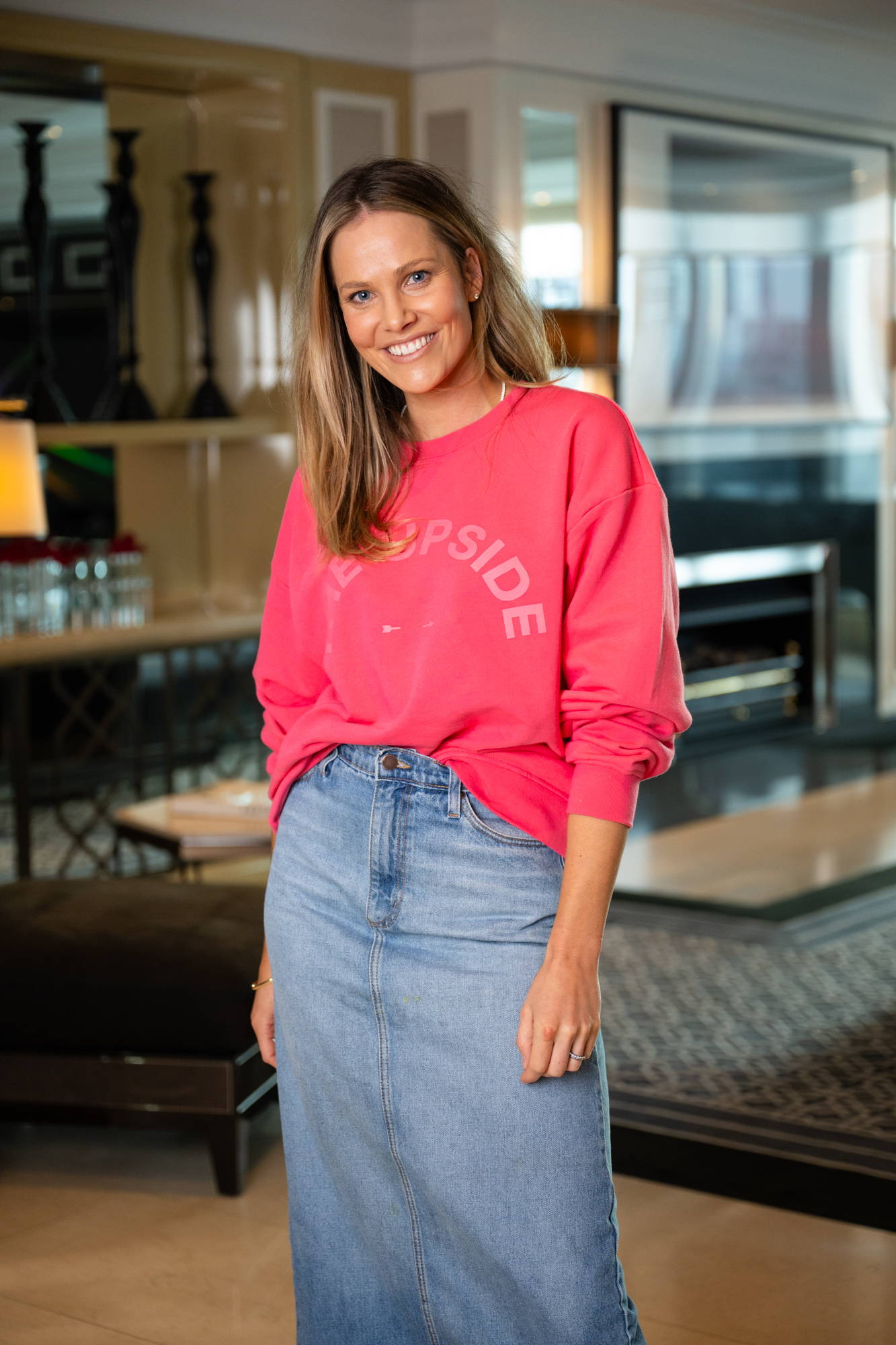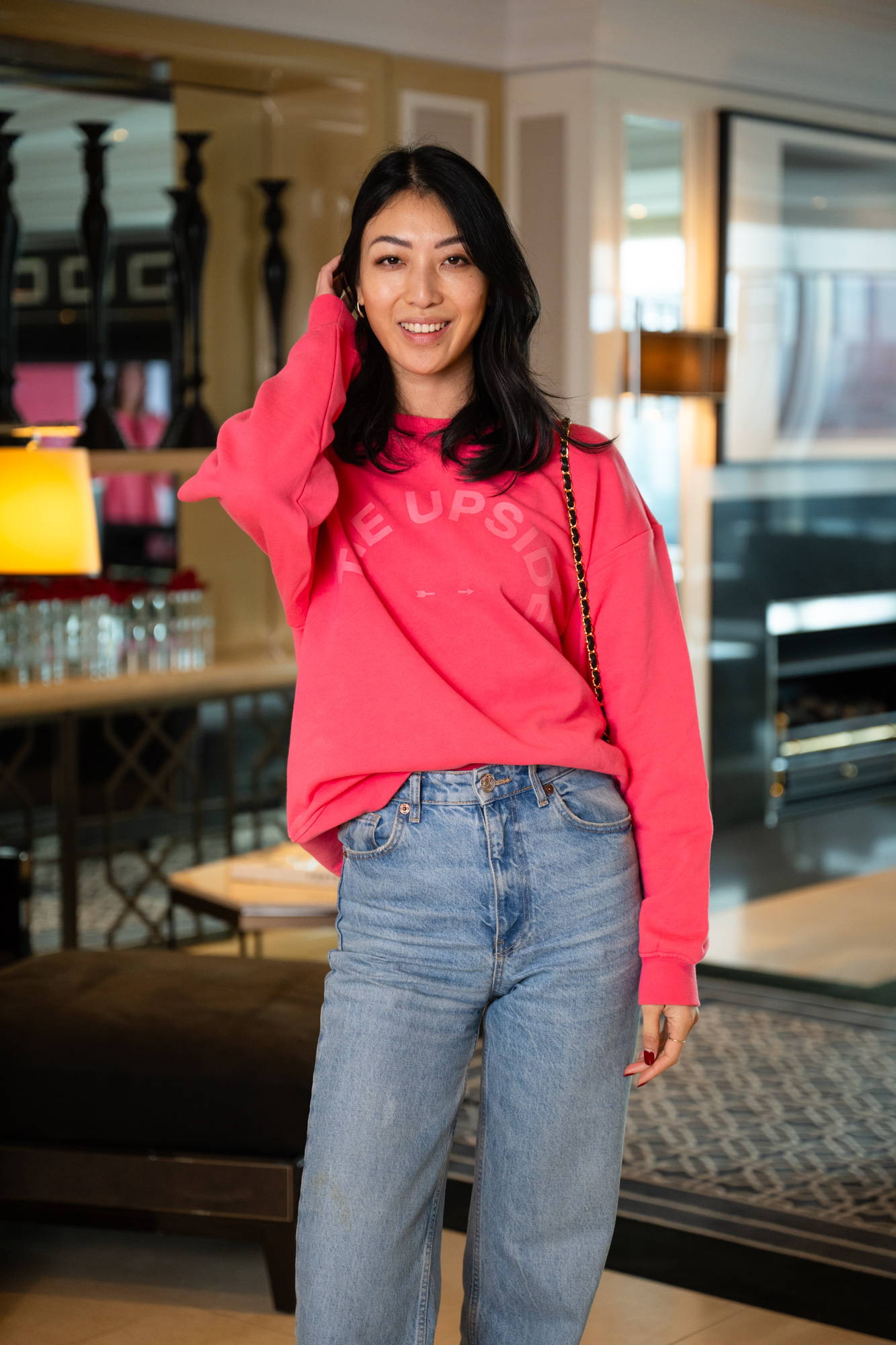 INSTAGRAM