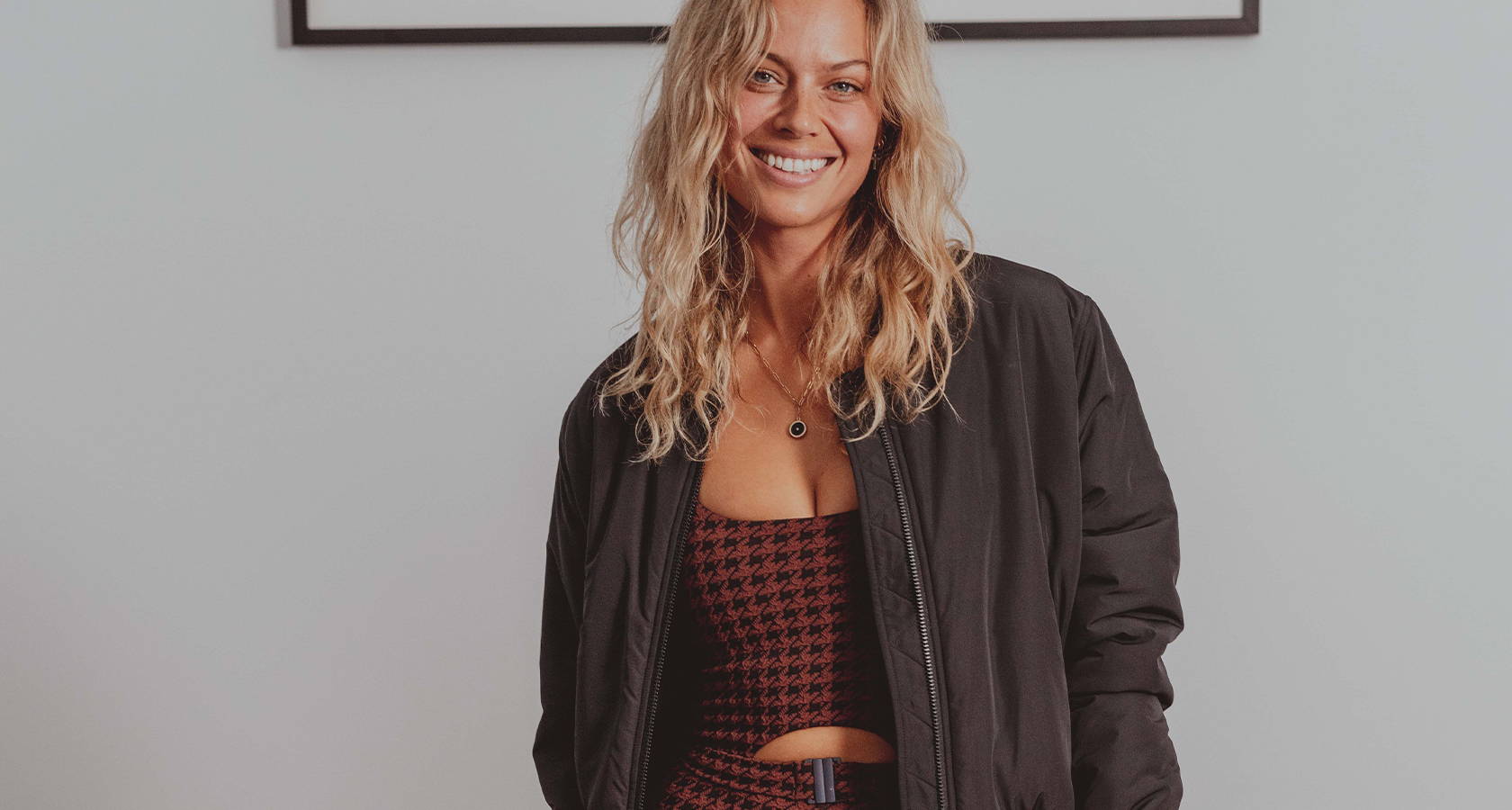 Sport My Style With Jessica Clarke

Handy tips on catsuit confidence + the Mushroom Movement
There's something incredibly down-to-earth about New Zealand model and entrepreneur Jessica Clarke.
Having graced runways in New York, London, Milan and more, Jess has been photographed by some of the best fashion photographers. She's a self-professed "weirdo" but by that, we can only assume she means that despite her success, experiences and business savvy she likes to keep it real and be authentic, spending time in nature and being mindful, not getting caught up in the fan-fare of things too much.
Over lockdown found Mother Made with old high-school friend, Emily Blanchett after spending time reflecting on what was really important to wellness and to the environment.
Mother Made is their ode to the departure from Man-made, to products from Mother earth, striving to shine a light on the humble mushroom – a great healer, boosting immunity and reducing brain fog.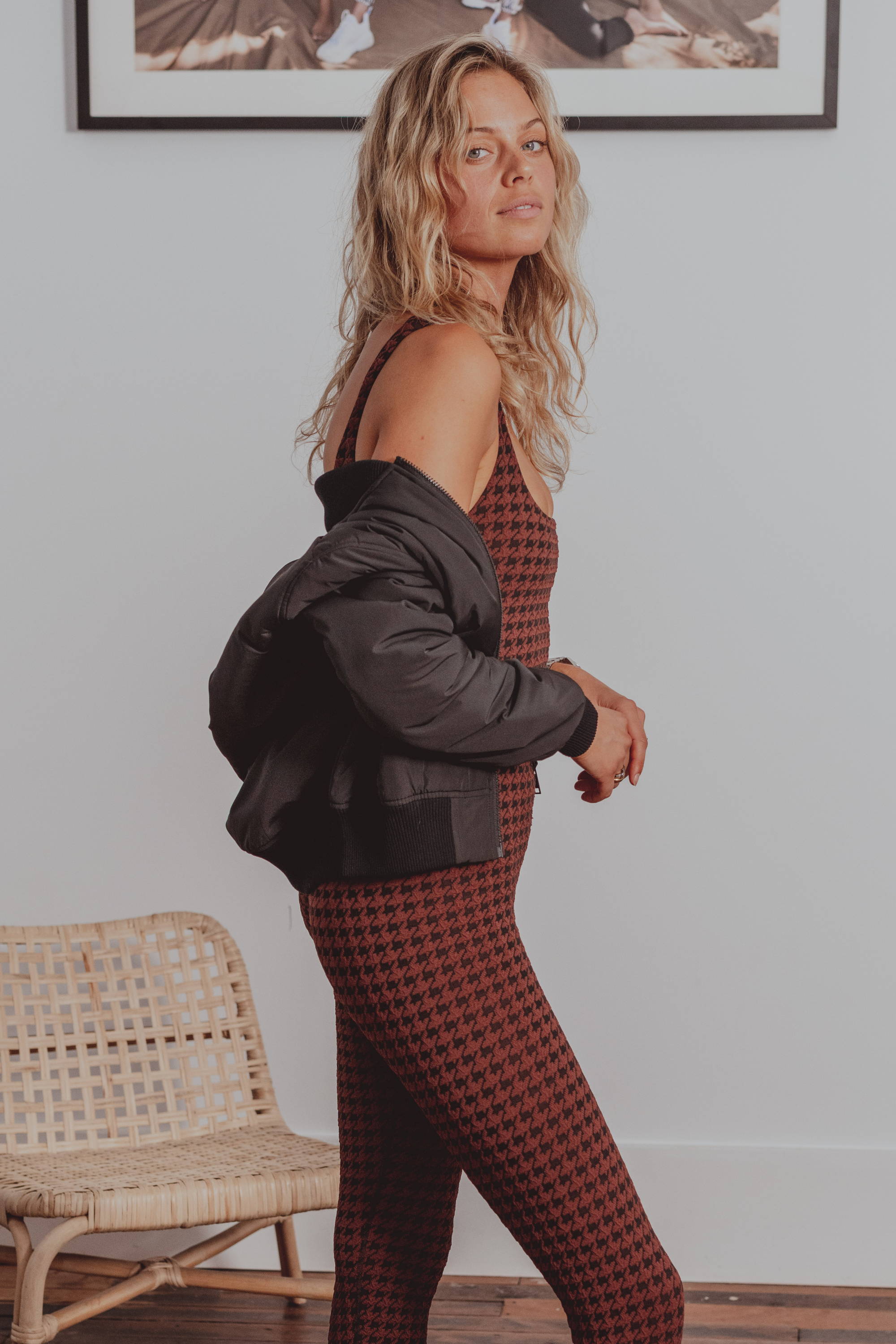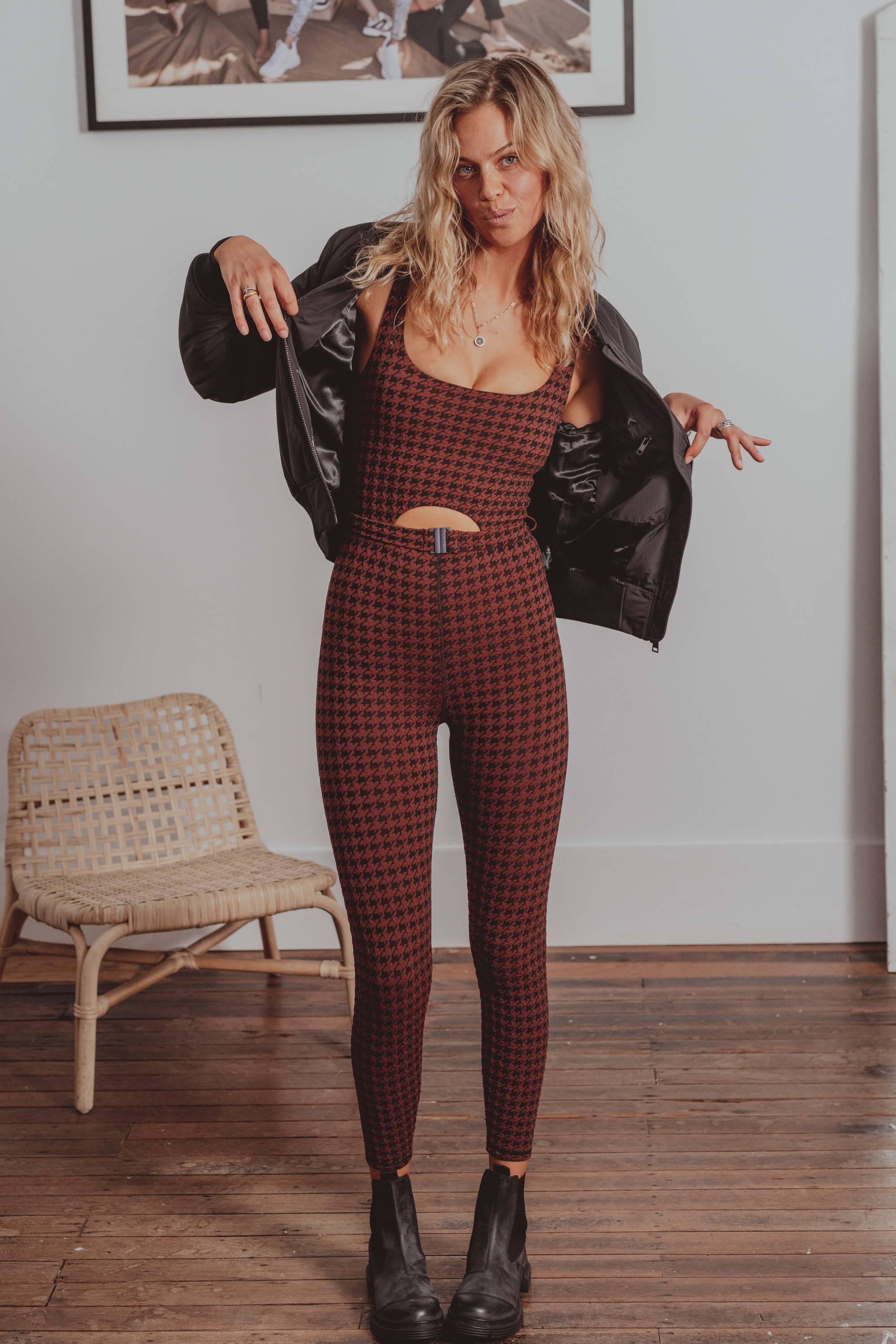 What better way to get up close with Jess and get to know her style, than with a few rapid-fire questions?
Q - WHAT IS YOUR NICKNAME?
Jess, or Jurassica (I hated this one. I was really tall and gangly in highschool and the boys used to call me this... It's kind of funny now though)

Q - FAVOURITE QUOTE?
It's nice to be important but it's more important to be nice

Q - STAR SIGN?
Taurus

Q- HOW DO YOU OWN THE MORNING?
Mushroom coffee. Mother Made AM blend, so yum.


Q - WHAT IS YOUR FAVOURITE PIECE IN THIS COLLECTION?
The Houndstooth Catsuit baby


Q - HOW WOULD YOU WEAR IT 3 DIFFERENT WAYS?
By itself with wellies for a festival.
Under some ski pants for a little sexy après in Switzerland. With a big puffy jacket and slide to make it to yoga on a spring Sunday.


Q - HOW WOULD YOU STYLE IT FROM STUDIO TO BAR?
My Saint Laurent knee high boots and a black jacket would be ideal for a quick bevvy.


Q - DESCRIBE YOUR STYLE
Boyish. I really love thrift stores. So, it's a little random but anything looks cool with a good pair of jeans and a staple long men's coat.


Q - WHO IS YOUR STYLE ICON?
Annita Pallneberg and Jane Birkin... so cool


Q - WHAT CITY HAS THE MOST EPIC STYLE?
London, it's less contrived than other cities but it also has a lot of attitude, the punk era... swoon.


Q - HOW LONG DOES IT TAKE YOU TO GET READY IN THE MORNING?
5 minutes
INSTAGRAM